Guards at the Taj
14 Nov - 1 Dec 2018 | KC Arts Centre – Home of SRT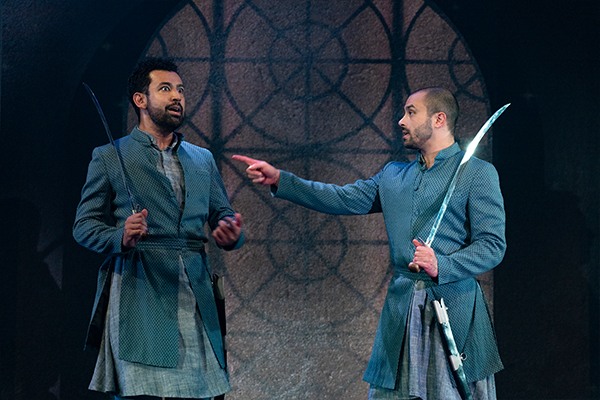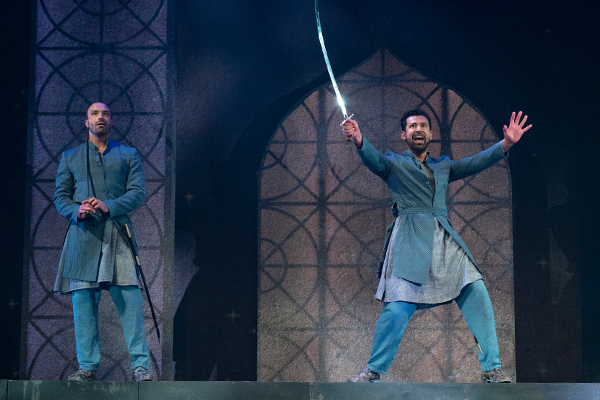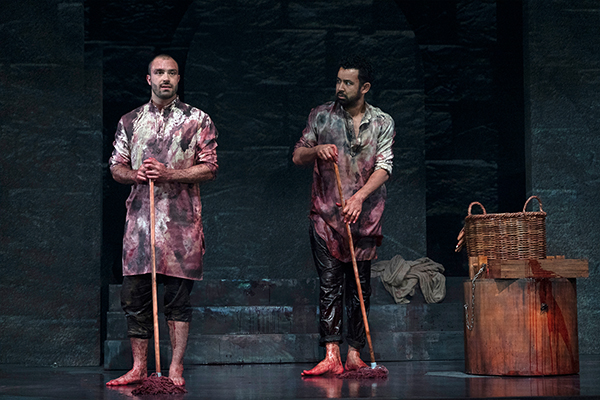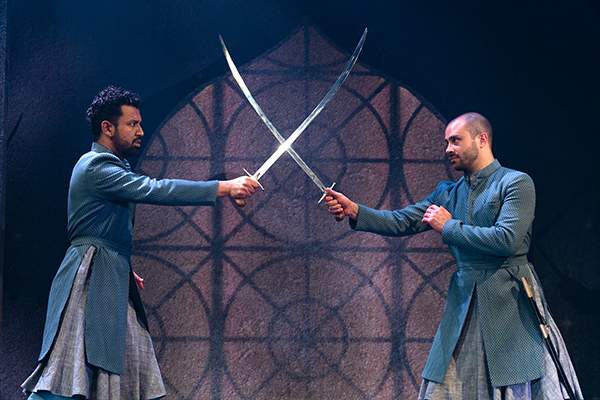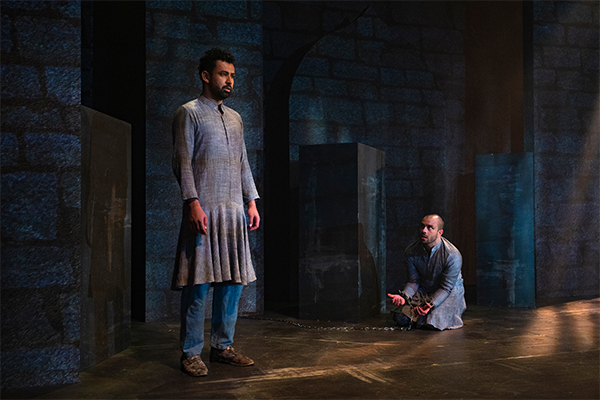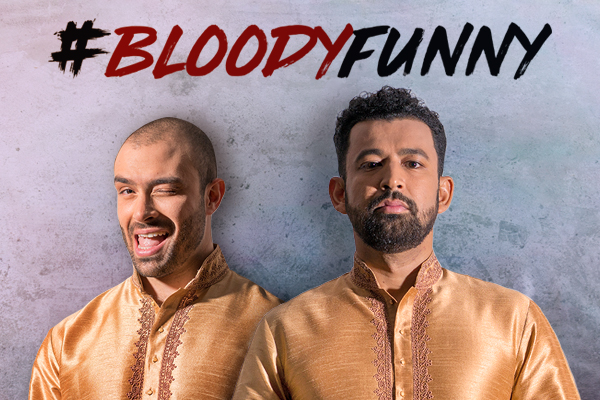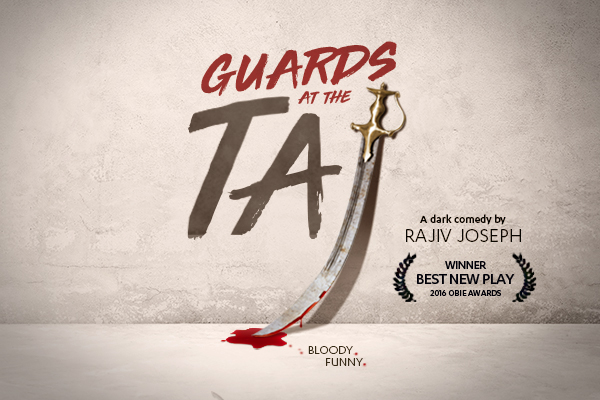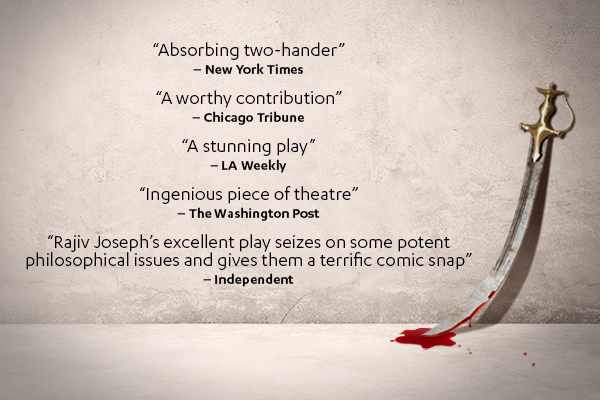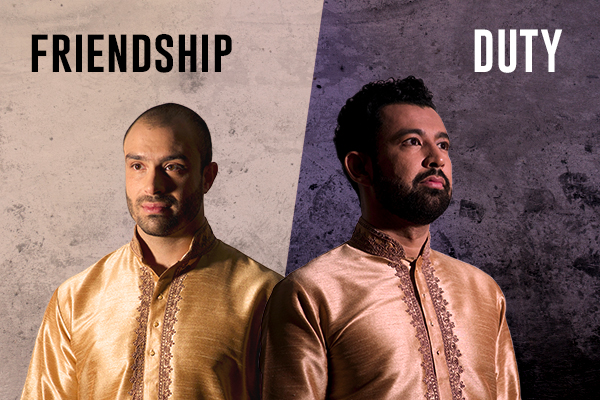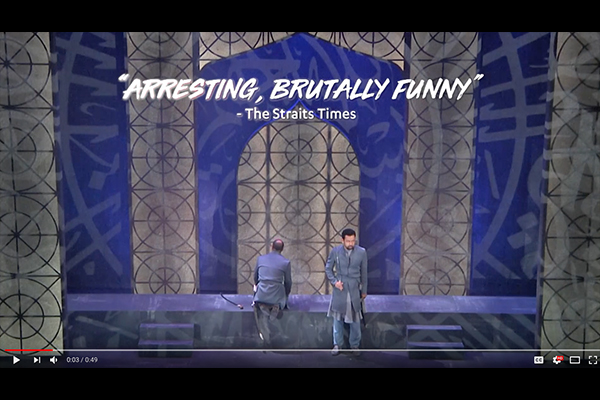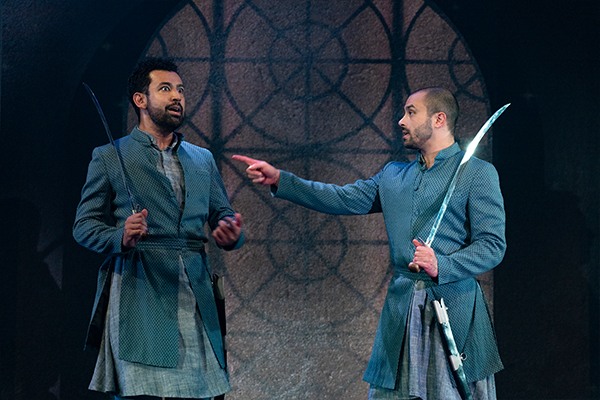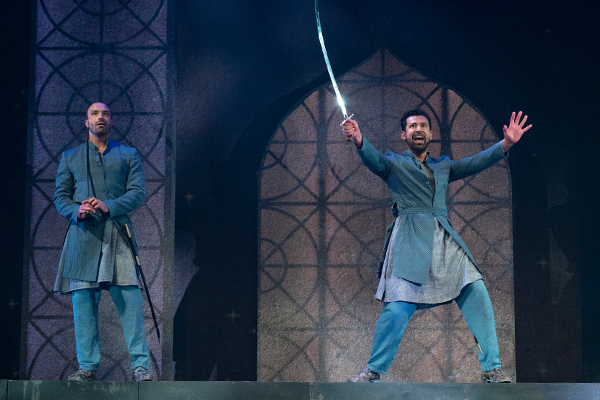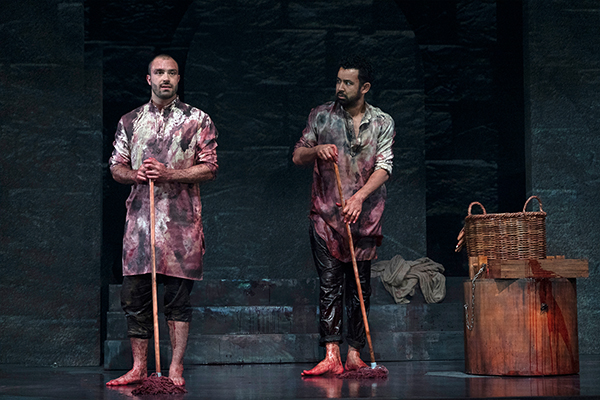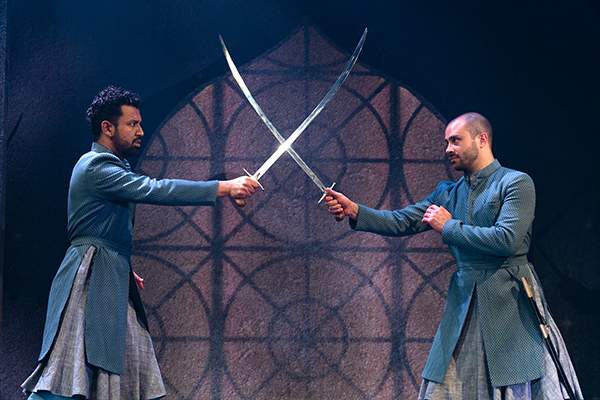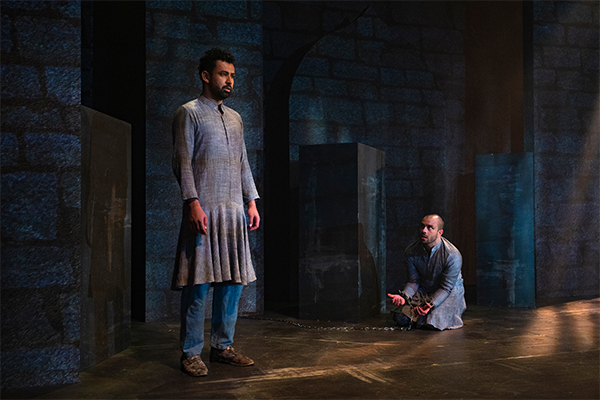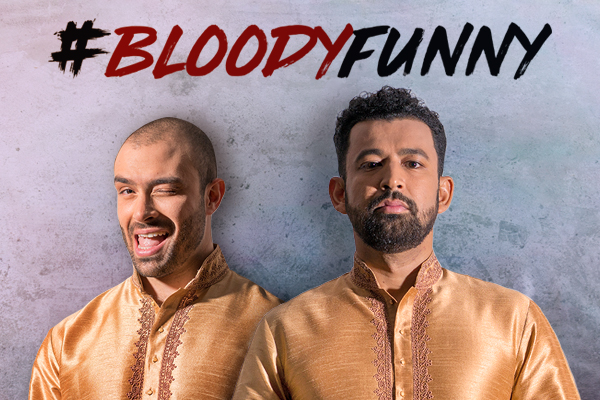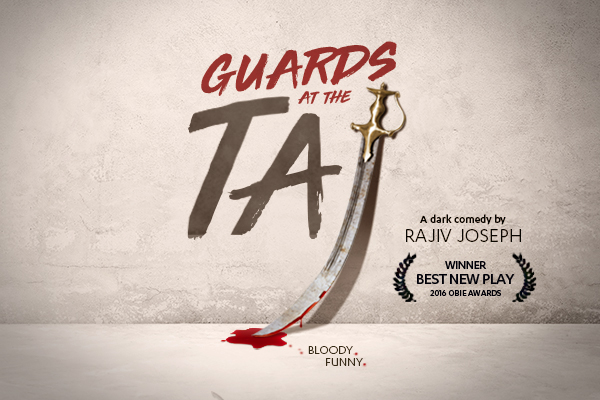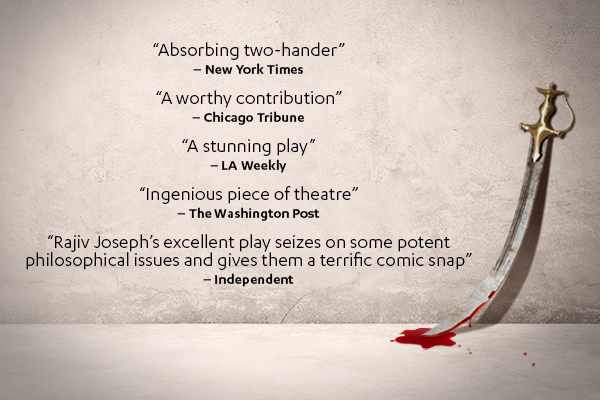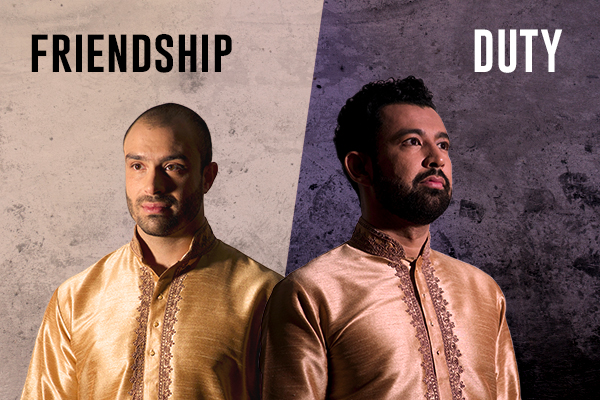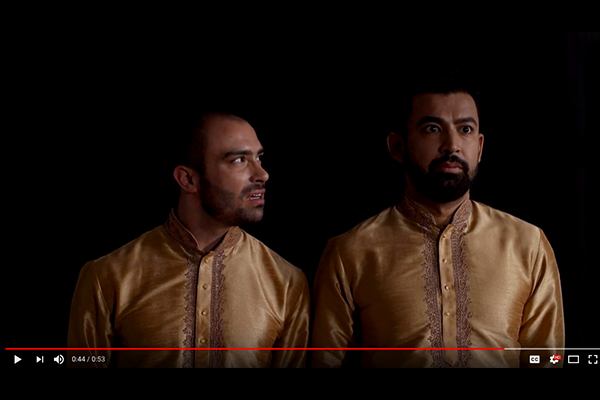 Guards at the Taj
A wickedly dark comedy based on a myth surrounding the Taj Mahal that "nothing so beautiful shall ever be built again".
"Riveting" – Entertainment Weekly
From the company that brought you Forbidden City: Portrait of an Empress, Disgraced and Shakespeare in the Park, SRT is proud to present the Singapore premiere of Rajiv Joseph's Guards at the Taj.
"Frisky, funny dialogue" – The New York Times
Two ordinary guys ordered to do the unthinkable
Two long-term friends, Humayun and Babur stand guard at the Taj Mahal hours before it is to be unveiled at dawn. Among the Sacred Oaths of the Mughal Imperial Guards, they are forbidden to look at the monument, speak or lower their swords.
The play reaches a turning point as the guards are ordered to do the unimaginable and their friendship is tested to its limits.
"Ingenious piece of theatre" – The Washington Post
Guards at the Taj stars Ghafir Akbar (Shakespeare in the Park - Julius Caesar, SRT) and Jay Saighal (The Merchant of Venice, Royal Shakespeare Company). Last seen as Julius Caesar at Shakespeare in the Park, Jo Kukathas will be wearing her director's hat and directing this humorous two-hander.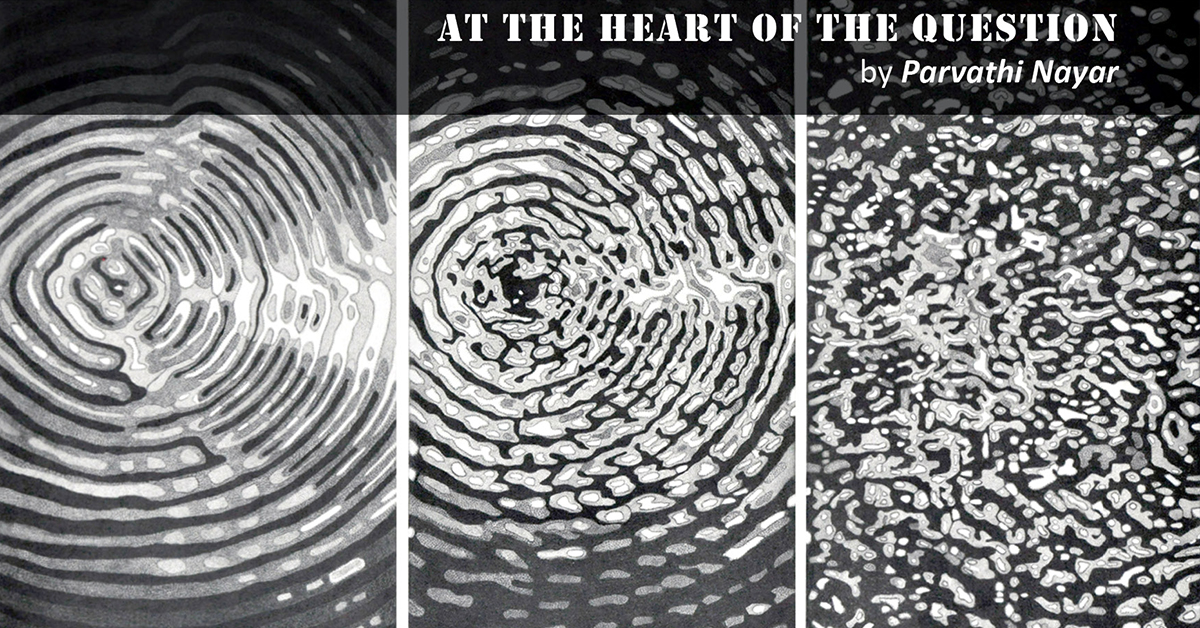 SRT is proud to present At the Heart of the Question, a glimpse into Parvathi Nayar's engagements with space – the spaces we inhabit, the spaces within, the transitions, and the philosophies of inhabiting them. This exhibition will be held at the KC Arts Centre - Home of SRT from 14 Nov – 1 Dec 2018, presented in conjunction with our production of the award-winning play Guards at the Taj.
Come meet Parvathi Nayar on 14 Nov, 7pm, where she will share more about her works before the preview performance of Guards at the Taj at 8pm.
Get your tickets for Guards at the Taj and also enjoy this digital exhibition of video art and recent works of India-based visual artist Parvathi Nayar, known for her multidisciplinary art, centred on complex drawing practices, video, installations and photography. Find out more about Parvathi Nayar at www.parvathinayar.com
EXCLUSIVE YOUth ACTIVITIES
Singapore Repertory Theatre partners with Bloomberg Philanthropies on the YOUTH programme, making theatre more affordable and accessible for Youth.
$15 YOUth ticket holders are entitled to the following:
19 & 22 Nov: Post-show Q&A with actors and creatives
Join the cast and creatives of Guards at the Taj for a Q&A session, where you can pick their brains and learn more about their creative process. Find out what it takes to stage a production like Guards at the Taj, and what the actors had to go through to develop their characters!
PROMOTIONS
11.11 Singles Day Promo
[Only valid for Saturday matinee performances on 17 & 24 Nov and 1 Dec, 3pm]
SISTIC fees for Guards at the Taj will be automatically waived for purchases made on 11 November 2018 for Saturday matinee performances.
$15 per ticket for Bloomberg YOUths
[Only valid for performances on 19 & 22 Nov, 8pm]
[To purchase, please provide any form personal identification with your photo and date of birth to any SISTIC Authorised Agent]
[Patron must be a Singapore Citizen or Permanent Resident]
[Patron must be 16 years old, but no older than 25 years old on the day of the performance]
[Limited to one ticket purchase per person | Limited quota available]
WATCH WITH FRIENDS PACKAGE
Buy a minimum of 5 tickets in a single transaction and get 1 ticket complimentary.
[Valid from 27 July 2018 onwards]
ADMISSION RULES
Rating: Advisory 16 (Some Mature Content & Coarse Language)
Event Date

14 Nov – 1 Dec 2018
Signed performance (SgSL) on 23 Nov
Venue
KC Arts Centre – Home of SRT
Ticket Pricing

Preview (14 & 15 Nov)
Standard: S$45, S$35
Weekdays (Mon - Thurs)
Standard: S$55, S$45
Weekends (Fri & Sat)
Standard: S$60, S$50
Weekend Matinee (Sat)
Standard: S$45, S$35