The Lifespan of a Fact
25 Feb - 14 Mar 2020 | KC Arts Centre - Home of SRT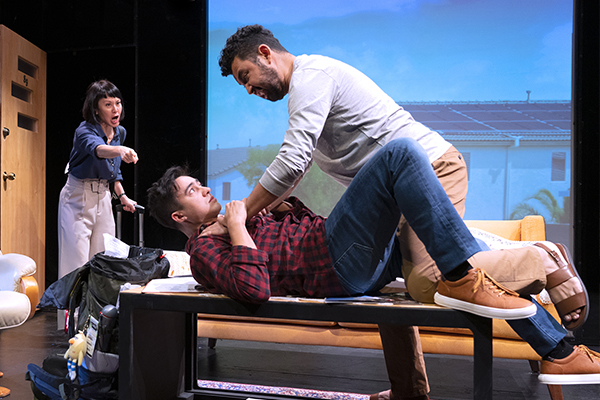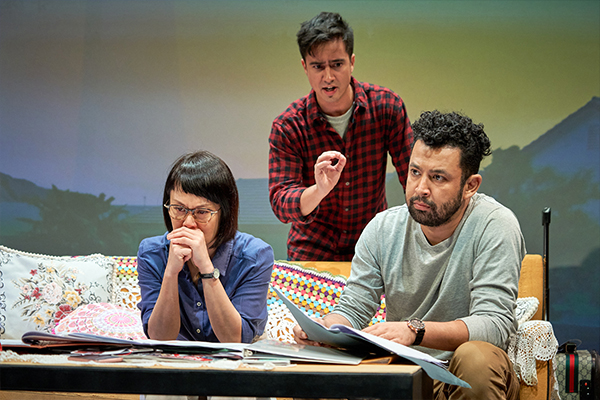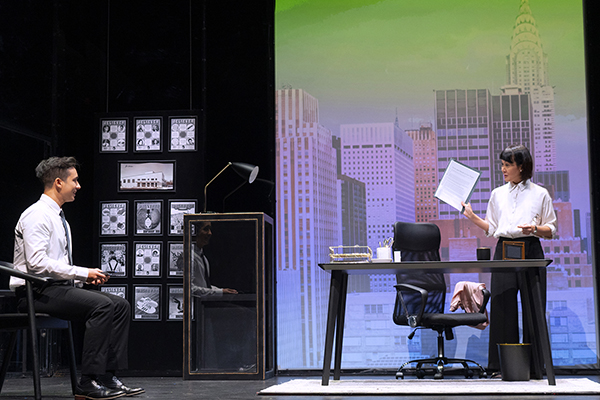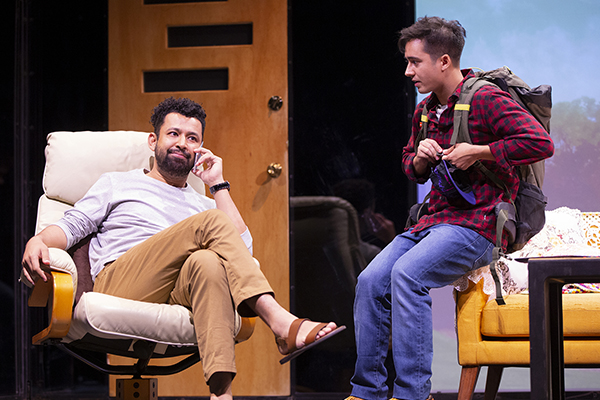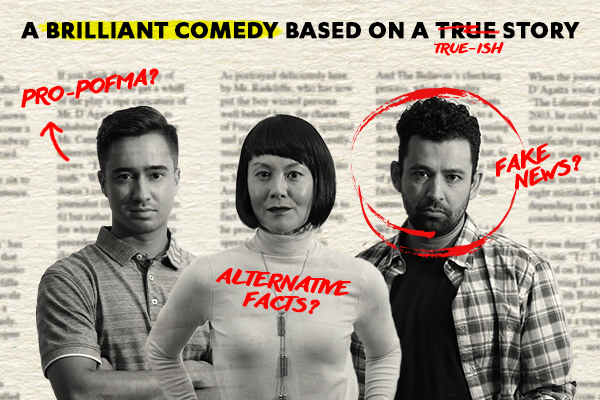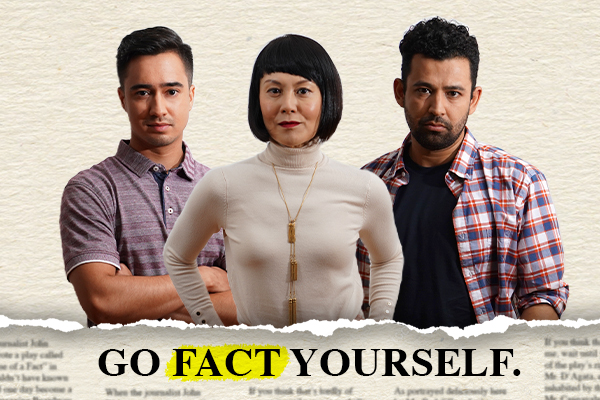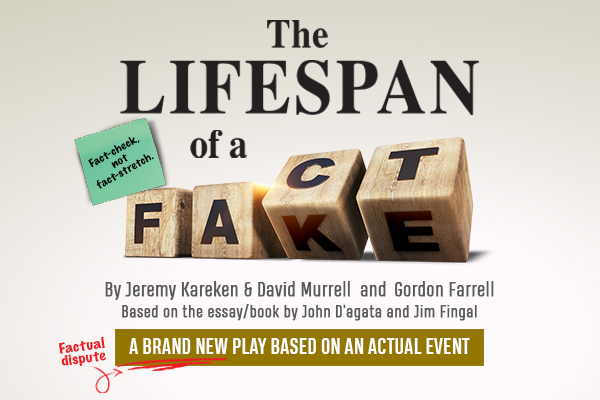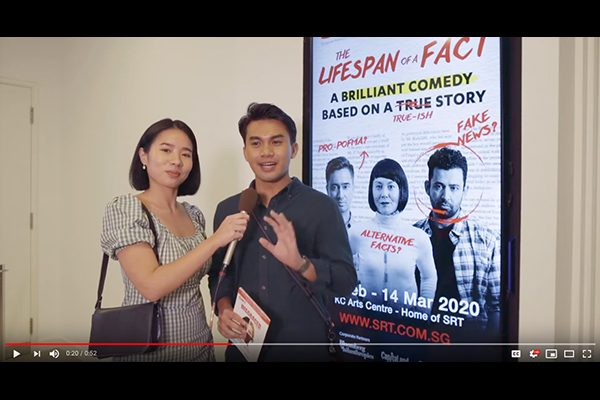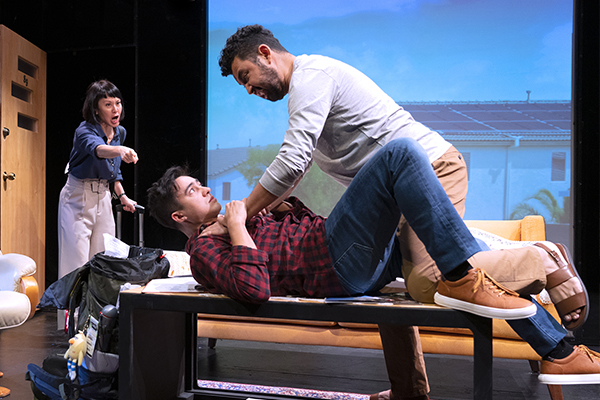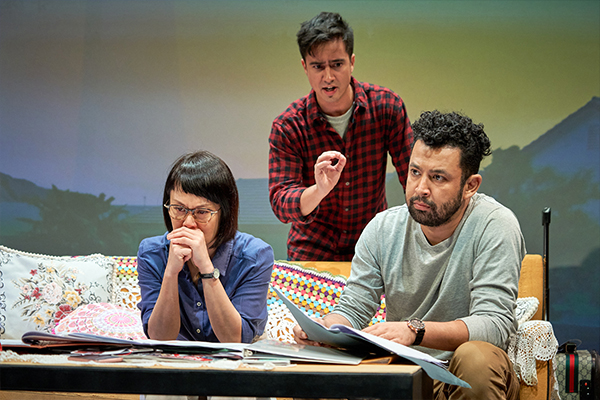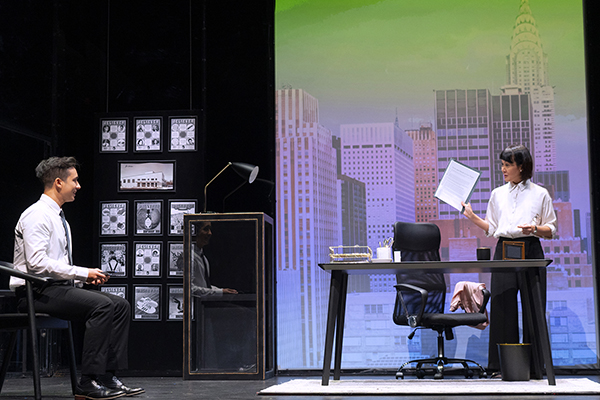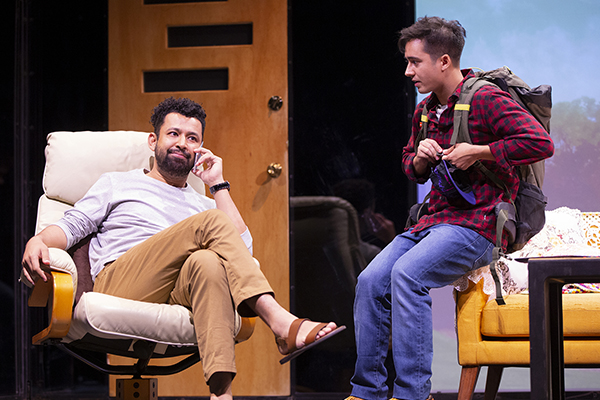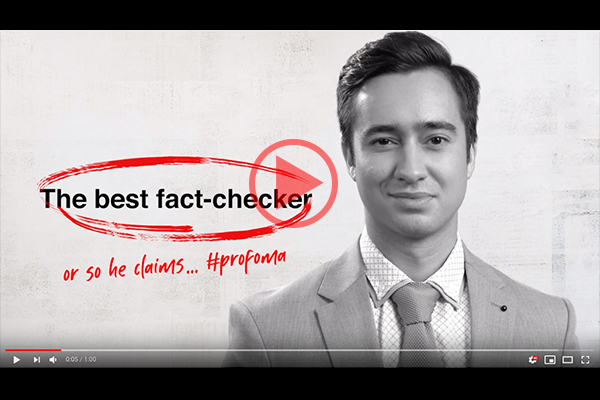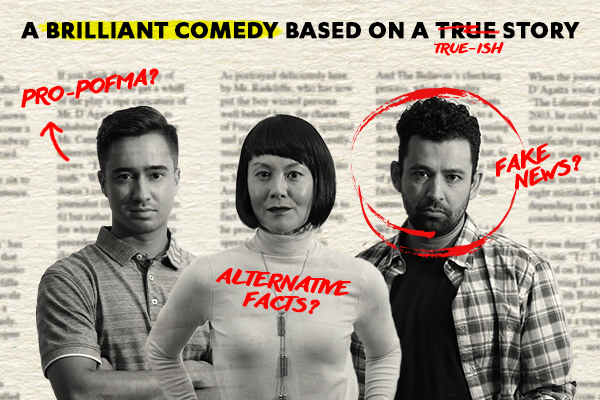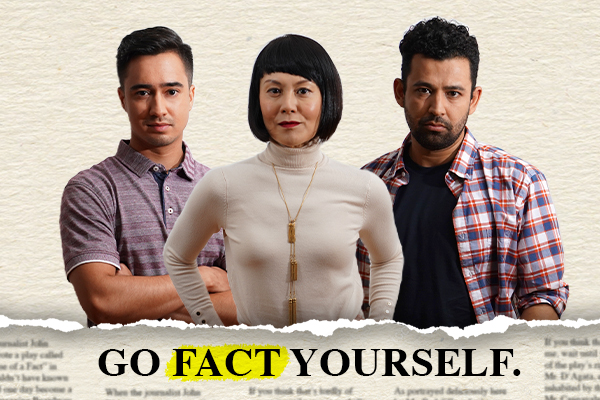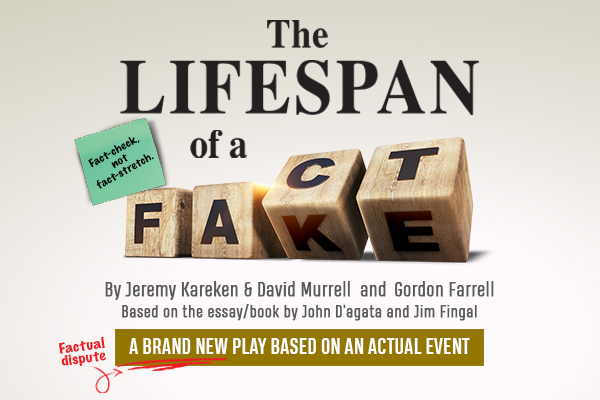 Which is more important?
Poetic Truths or Pure Facts?
Jim Fingal is a fresh-out-of-Harvard fact checker for a prominent but sinking New York magazine. John D'Agata is a talented writer with a transcendent essay about the suicide of a teenage boy—an essay that could save the magazine from collapse. When Jim is assigned to fact check D'Agata's essay, the two come head to head in a comedic yet gripping battle over facts versus truth.
Featuring Ghafir Akbar (Shakespeare in the Park – Julius Caesar and Guards at the Taj), Janice Koh (Hand to God) and Jamil Schulze. Directed by Daniel Slater (Shakespeare in the Park – Romeo & Juliet).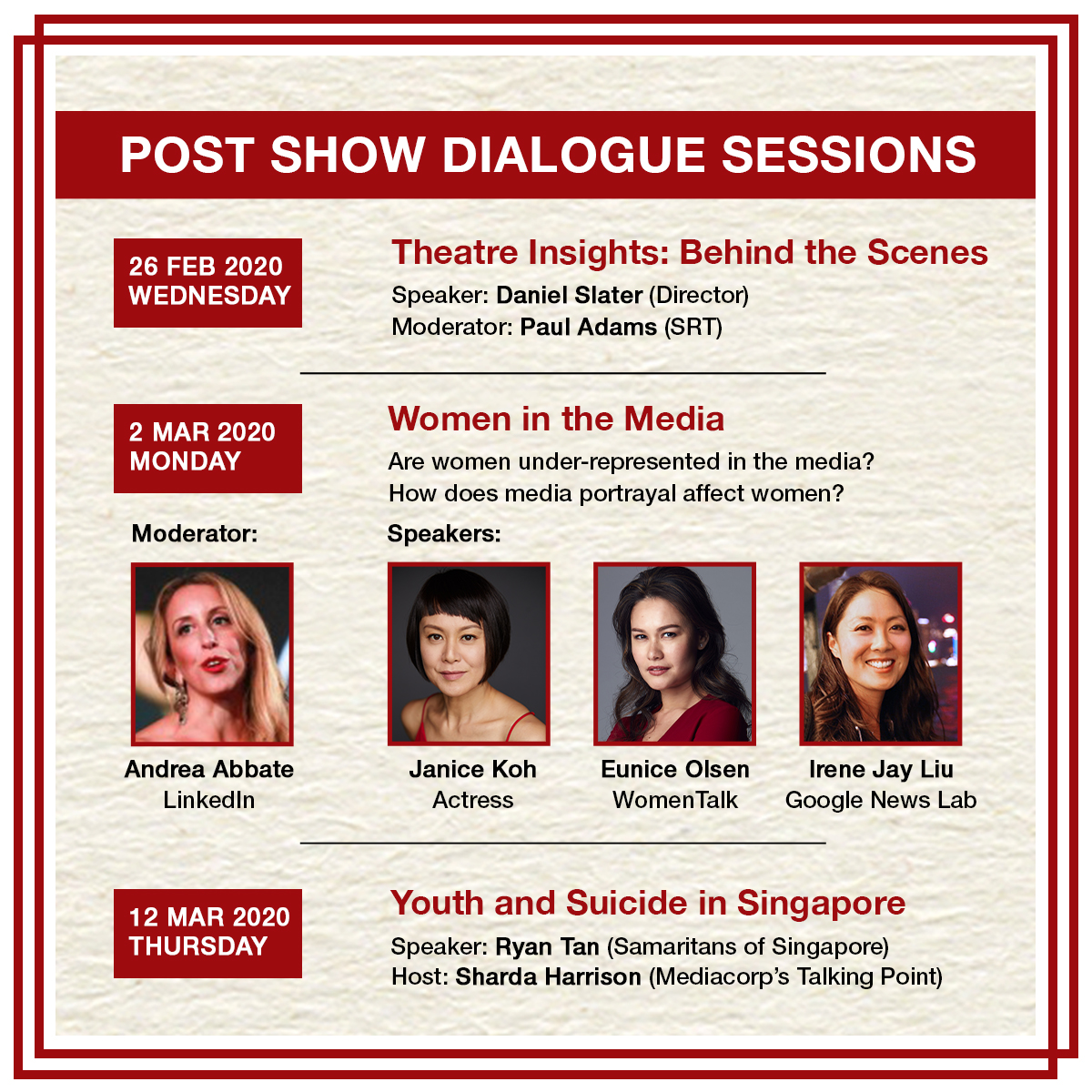 Creative Team
Director | Daniel Slater
Production Designer | Sam Wilde
Multimedia Designer | Genevieve Peck
Lighting Designer | Gabriel Chan
Sound Designer | Guo Ningru
PROMOTIONS
WATCH WITH FRIENDS PACKAGE
Buy a minimum of 5 tickets in a single transaction and get 1 ticket complimentary.
[Valid from 27 Nov 2019 onwards]
CROSS SHOW DISCOUNT [READ MORE HERE]
Patrons who have purchased tickets to Pangdemonium's The Son, Singapore Repertory Theatre's The Lifespan of a Fact, and Wild Rice's The Importance of Being Earnest are able to enjoy 15% discount to the other above-mentioned shows.
Patrons who are purchasing tickets to these shows may look out for a purchase link to the other two shows in a pop-up message after their purchase has been successful.
Patrons who have already purchased tickets to any of these shows may call the SISTIC Hotline at +65 6348 5555 to enjoy the offer to the other shows.
Through SISTIC Authorised Agents Only
$15 YOUth Ticket by Bloomberg Philanthropies
[Only valid for the 3 & 4 Mar, 8pm and 10 & 11 Mar, 8pm performances]
[SOLD OUT FOR 3, 4 & 11 MARCH | LIMITED TICKETS AVAILABLE FOR 10 MARCH]
[To purchase, please provide any form of personal identification with your photo and date of birth to any SISTIC Authorised Agent]
[Valid for patrons who are Singapore Citizens or Permanent Residents]
[Patron must be 16 years old, but no older than 25 years old on the day of the performance]
[Limited to one ticket purchase per person | Limited quota available]

For group bookings, kindly contact Emmanuel at 6221 5585 or email emmanuel@srt.com.sg
ACCESS PROGRAMMES
Audio Described Performance: 7 March 2020, Saturday, 8pm
An Audio Described performance is for patrons who are Blind or Vision Impaired, who require the theatre performance to be described live by a trained Audio Describer. The performance is verbally described and transmitted to the audience members through their own mobile phone device with earphones.
Click here for the Audio Described Pre-show notes (Audio Version).
Click here for the Audio Described Pre-show Notes (Text Version).
Click here for a checklist to use the Audio Description service.
Click here to book your tickets for the Audio Described Performance, or contact SRT's Box Office at 6733 8166 for more enquiries.
Signed Performance: 14 March 2020, Saturday, 8pm
Sign Language Interpreted performances are designed to cater for Deaf or Hard of Hearing patrons. In a signed performance, there will be a trained interpreter, who will be placed in a visible position on or near by the stage. The interpreter will sign all auditory elements of the show using Singapore Sign Language. Seating is allocated for each signed performance to provide an optimal view to both the show and the interpreter.
Click here to book your tickets for the Signed Performance, or contact SRT's Box Office at 6733 8166 for more enquiries.

Event Date

25 Feb - 14 Mar 2020
Mon - Fri: 8pm
Sat: 4pm, 8pm
Venue
KC Arts Centre - Home of SRT
Ticket Pricing

Preview (25 & 26 Feb) & Sat Matinee shows:
S$50, S$35
Mon - Thurs, 8pm shows:
S$60, S$45
Fri & Sat, 8pm shows:
S$65, S$55
Rating:
Advisory 16 (Some Mature Content and Coarse Language)