Lungs by Duncan Macmillan
21 Jun - 24 Jul 2021 | KC Arts Centre - Home of SRT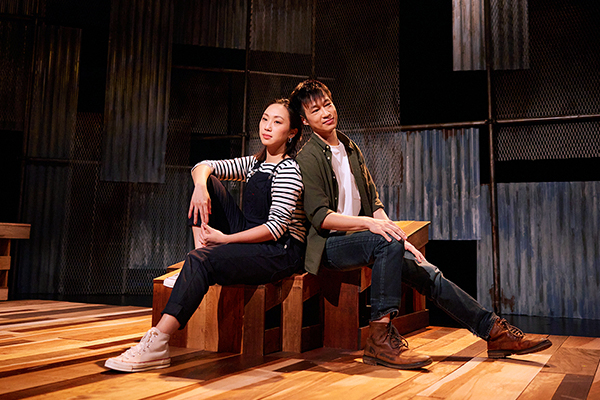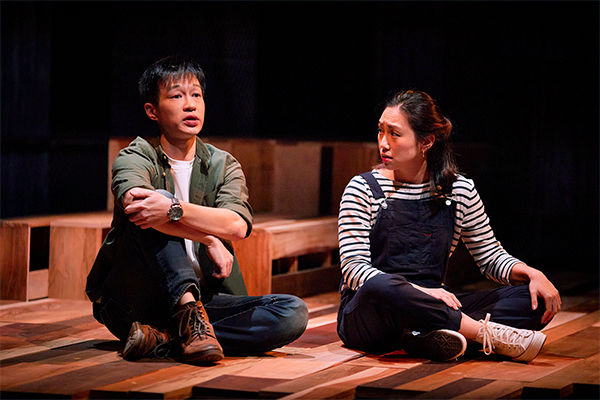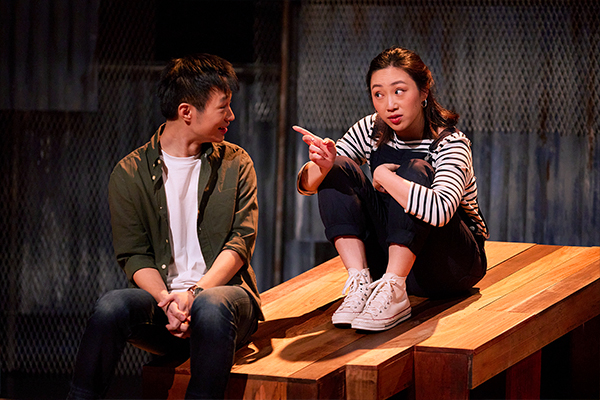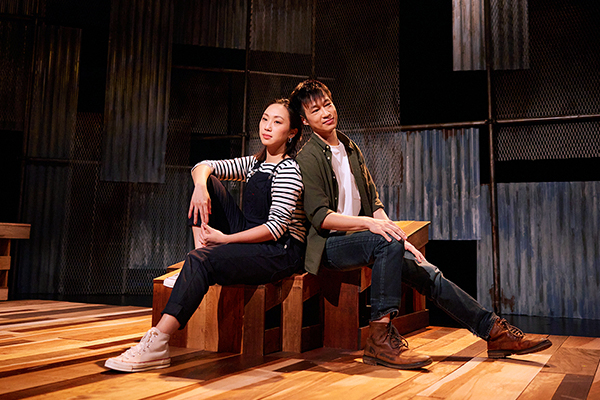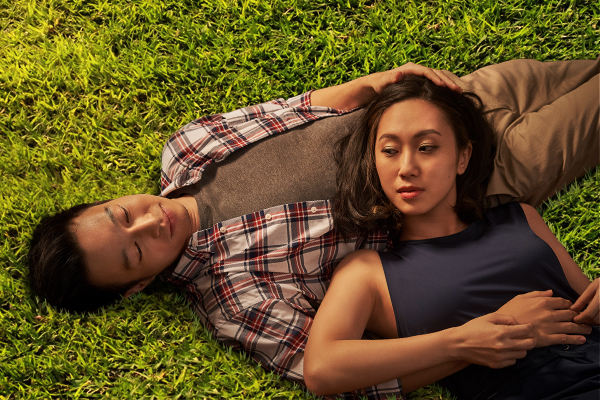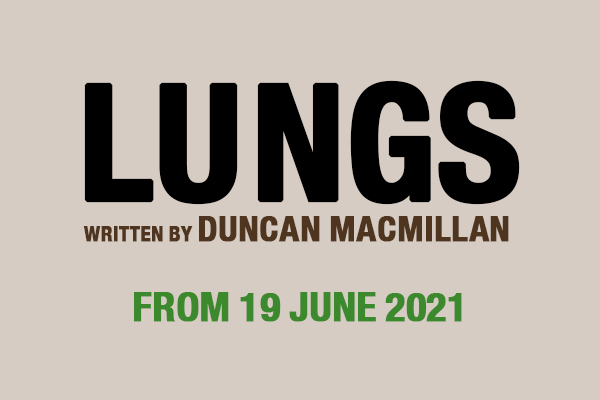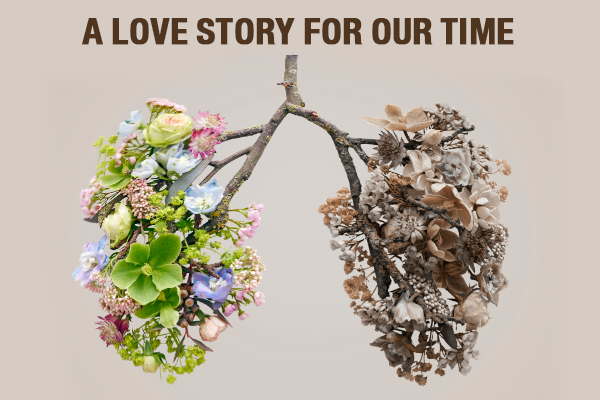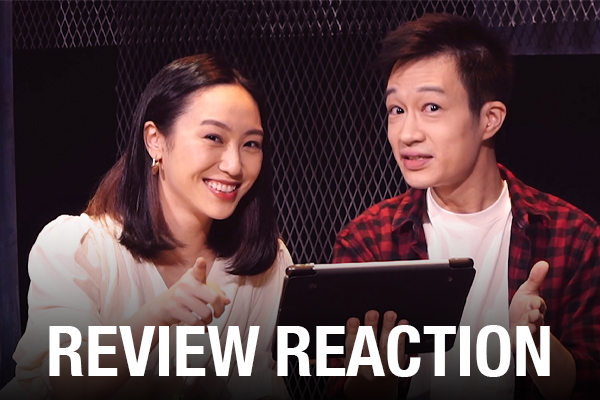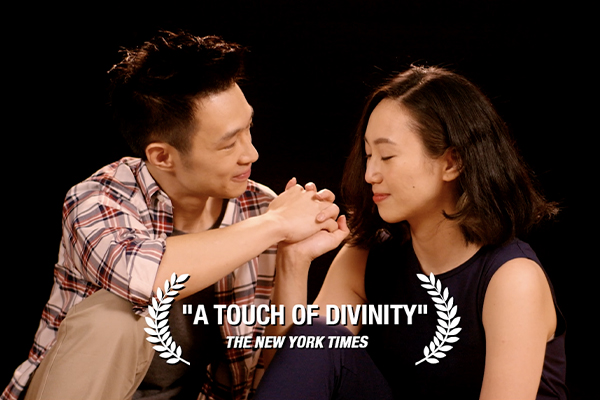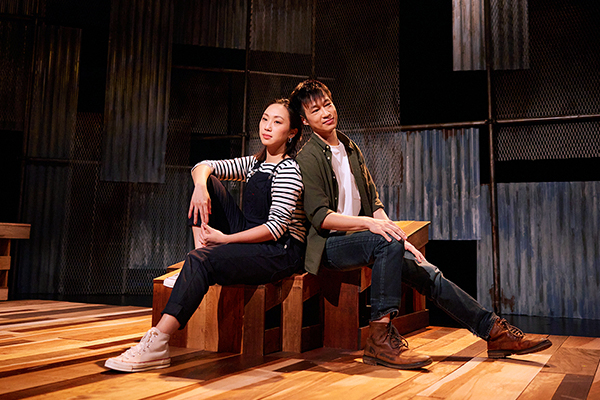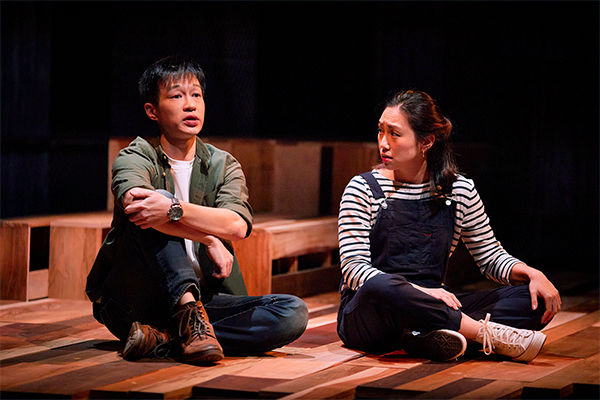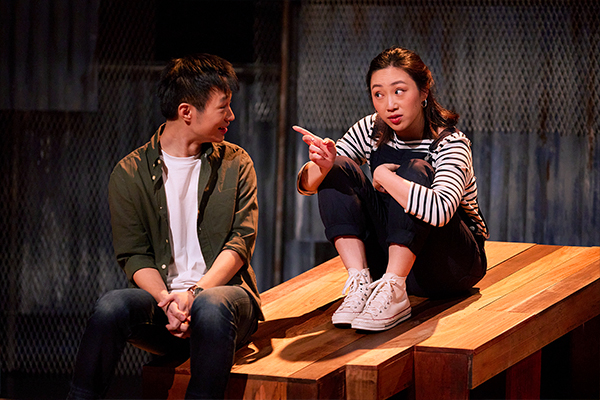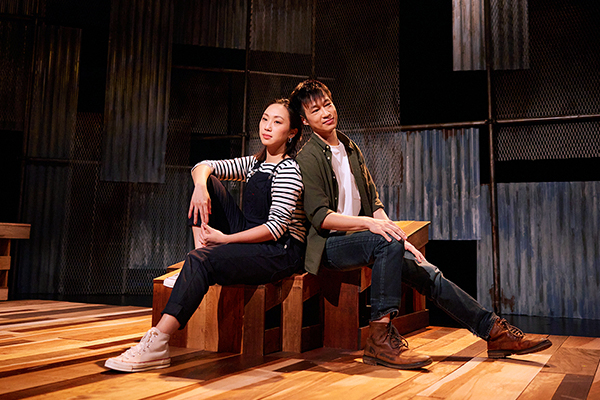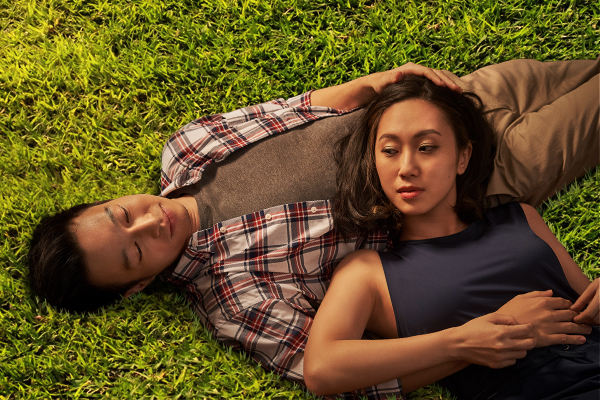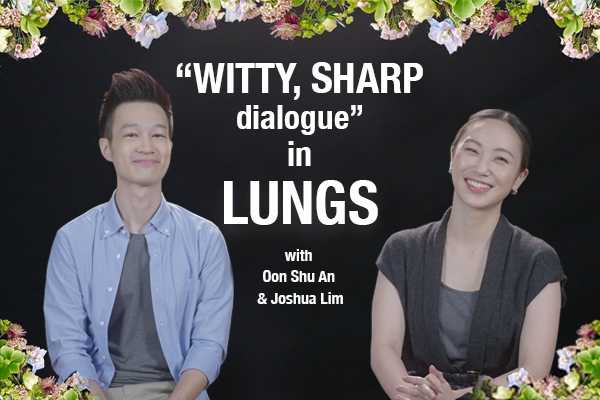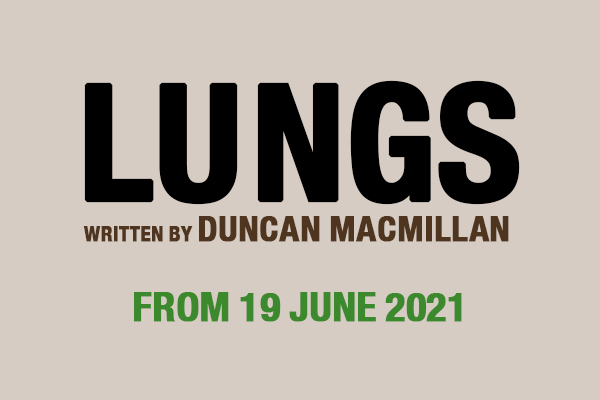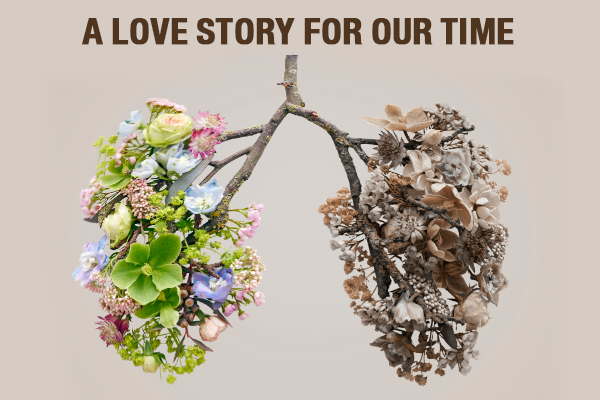 They are an everyday couple in a fairly stable relationship. Out of the blue, he pops the question about having a baby. What follows is an emotional rollercoaster ride that is LUNGS, an intensely intimate, intricate and funny play about what it means to be a couple confronted by a world of uncertainty. They grapple with making responsible choices in the face of rising social inequity, environmental disaster and political unrest. Watch what happens when life takes over and their principles are pushed aside.
Written by critically acclaimed British playwright Duncan Macmillan and directed by Daniel Jenkins, LUNGS is a fast-paced love story which will take your breath away.
Featuring Oon Shu An and Joshua Lim.
"The most beautiful, quietly shattering play of the year" – Sunday Express
"Brutally honest, funny, edgy and current." – The Guardian
"Lungs is a play about love, life, and the uncertain world in which we live at the moment; a play that provokes us to question our life decisions and the way we live our lives." – Daniel Jenkins, Director
Creative Team
Director | Daniel Jenkins
Set Designer | Petrina Dawn Tan
Costume Designer | Tan Jia Hui
Lighting Designer | Genevieve Peck
---
Important Update for LUNGS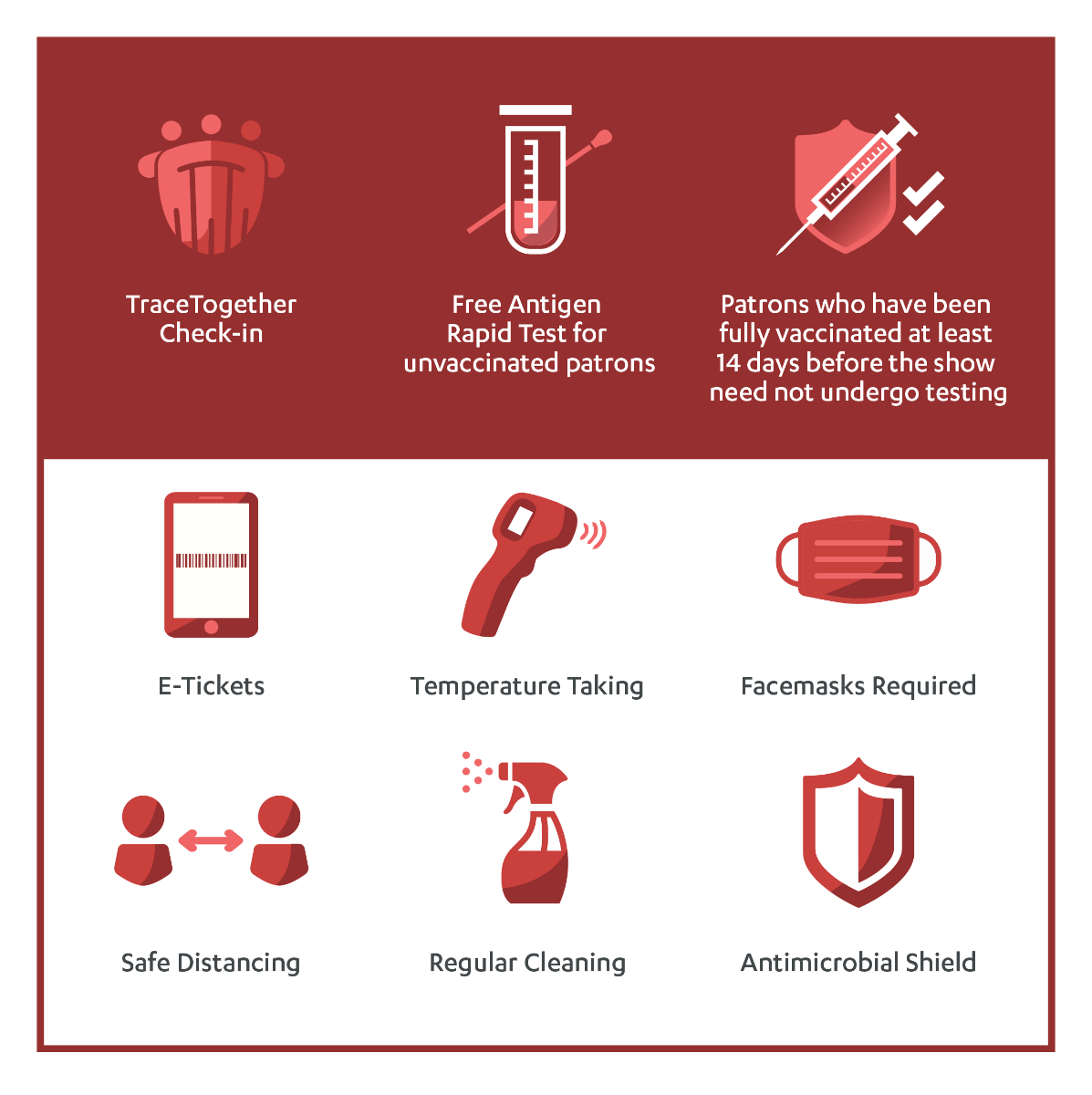 Your safety remains SRT's number one priority. In addition to safe distancing, Anti-Microbial Shield coating of all surfaces and temperature screening, all patrons will also need to use TraceTogether to enter the venue.
All ticket-holders will need to undergo a fast and painless Antigen Rapid Test at the venue which will be provided at no cost to you. Patrons attending the performance 14 days after receiving their second vaccination are exempt from Pre-Event Testing (PET). Please click here for more information on the PET.
To ensure everyone's safety and well-being, the following measures will be in place at the KC Arts Centre – Home of SRT: TraceTogether, SafeEntry, temperature scanning, physical distancing, limiting audience numbers and cleaning and disinfection before and after every performance. We have also coated our theatre with Antimicrobial Shield.

All patrons are required to use the TraceTogether app or to bring their TraceTogether token in order to enter the theatre.
If you require further assistance, please contact the SISTIC hotline at +65-6348-5555 or email feedback@sistic.com.sg.
---
PROMOTIONS
10% Mother's Day Promo
10% discount with a minimum purchase of two tickets.
Applicable for Cat 1 and 2 tickets for ALL performances.
[Valid 5 – 12 May 2021.]
Enjoy SISTIC booking fee waivers with DBS PayLah!
Only applicable for bookings made via the DBS PayLah! app, SISTIC website and SISTIC mobile app.
Click here to complete your booking via SISTIC to enjoy booking fee waiver with DBS PayLah!
Click here to find out more about the promotion.
15% Early Bird Discount
Applicable for 19 Jun – 3 Jul 2021 performances only.
Applicable for Cat 1 and 2 tickets.
[Valid 10 Mar – 30 Apr 2021.]
15% Watch with Friends
15% discount with a minimum purchase of four tickets.
Applicable for ALL performances.
[Valid from 1 May 2021.]
$15 YOUth Tickets by Bloomberg Philanthropies [SOLD OUT]
Limited tickets available for 22 & 28 Jun 2021 performances.
[Patrons must be Singapore Citizens.]
[Patrons must be aged 16 to 25 years old.]
[Limited to two tickets per transaction.]
[Checks on concession tickets will be conducted at the point of entry. Those who do not present proof of eligibility will not be admitted.]
ACCESSIBLE PERFORMANCES
Audio Described Performance: 10 July 2021, 6pm
An Audio Described performance is for patrons who are Blind or Vision Impaired, who require the theatre performance to be described live by a trained Audio Describer. The performance is verbally described and transmitted to the audience members through their own mobile phone device with earphones.
Click here for the Audio Described Pre-show notes (Audio Version).
Click here for the Audio Described Pre-show Notes (Text Version).
Click here for a checklist to use the Audio Description service.
Sign Language Interpreted Performance: 17 July 2021, 6pm
Sign Language Interpreted performances are designed to cater for Deaf or Hard of Hearing patrons. In a signed performance, there will be a trained interpreter, who will be placed in a visible position on or near by the stage. The interpreter will sign all auditory elements of the show using Singapore Sign Language. Seating is allocated for each signed performance to provide an optimal view to both the show and the interpreter.
Please contact SRT's box office at ina@srt.com.sg or 6733 8166 for more information and to purchase tickets for Accessible Performances.]