Mitch Albom's Tuesdays with Morrie
1 Nov - 11 Dec 2020 | KC Arts Centre - Home of SRT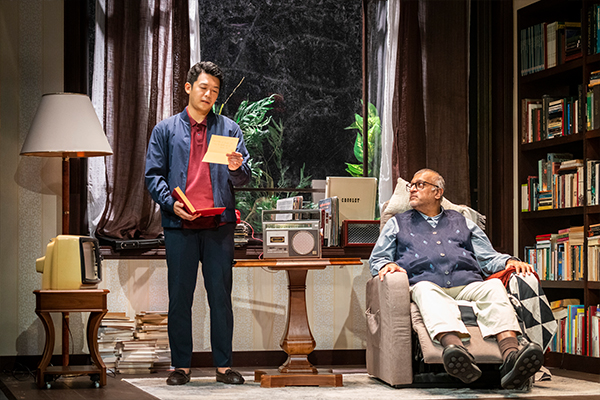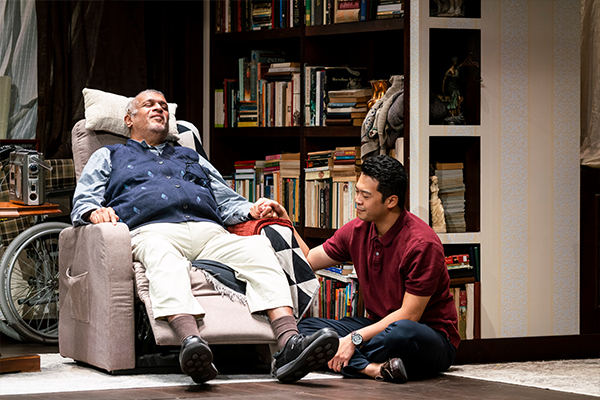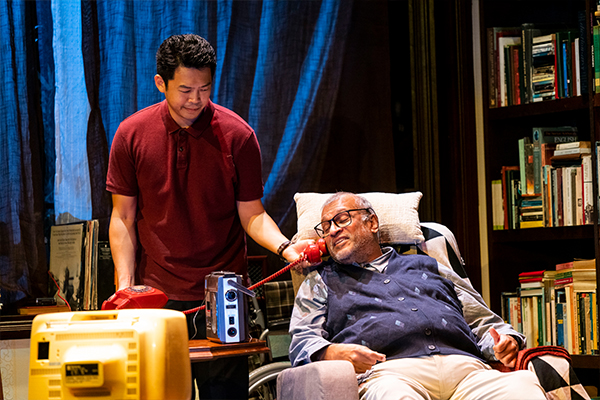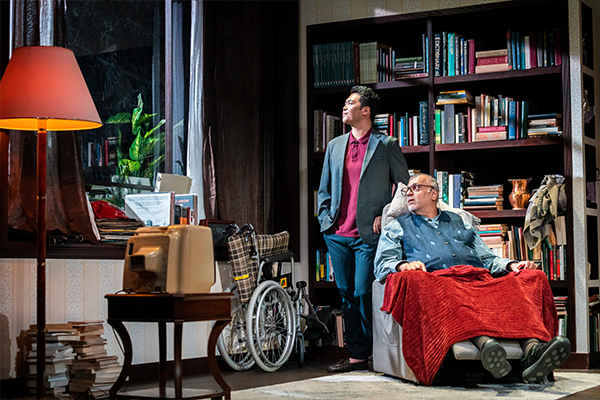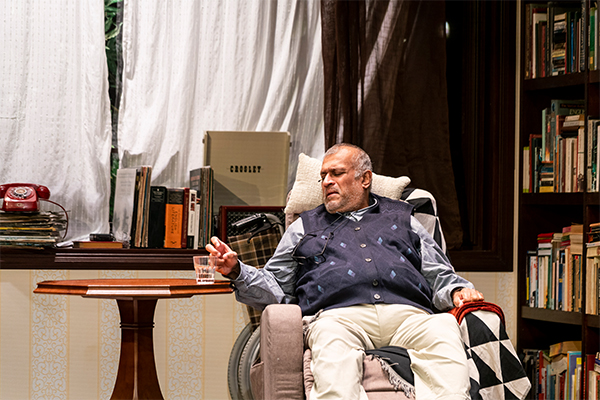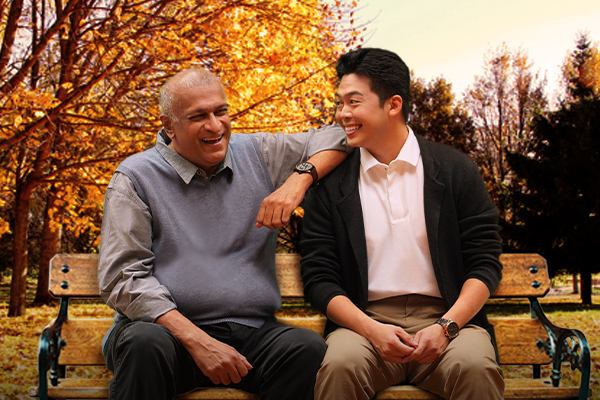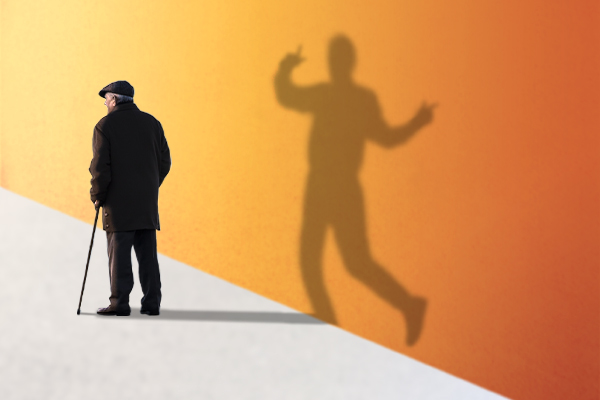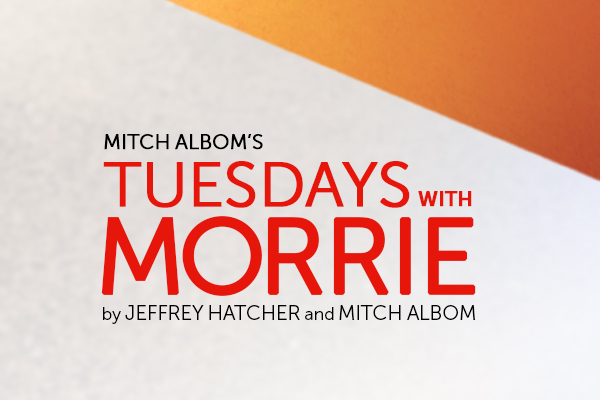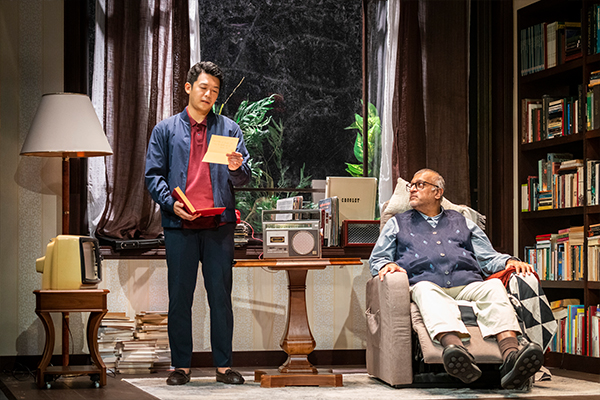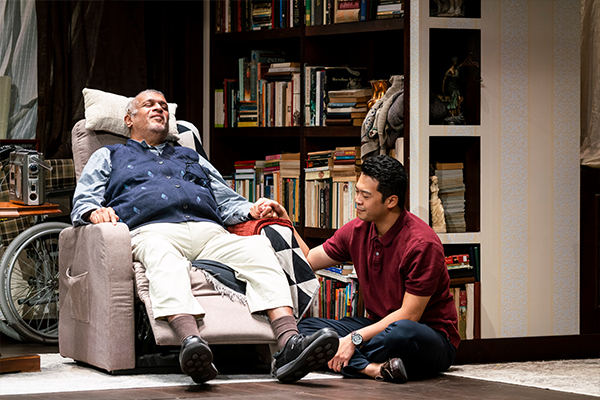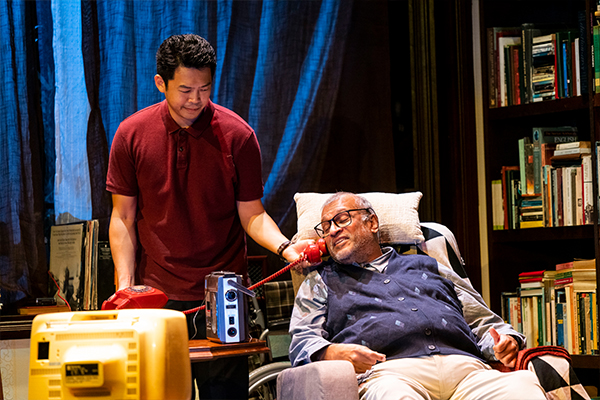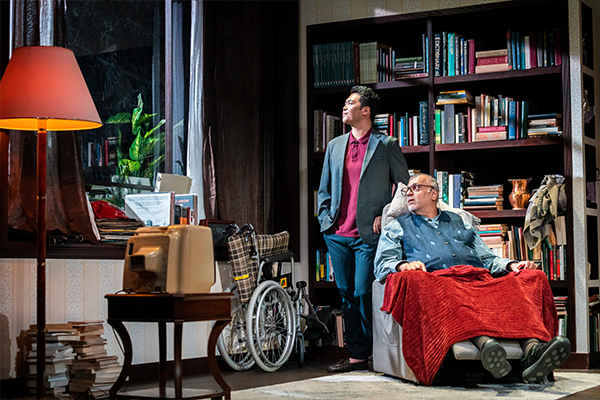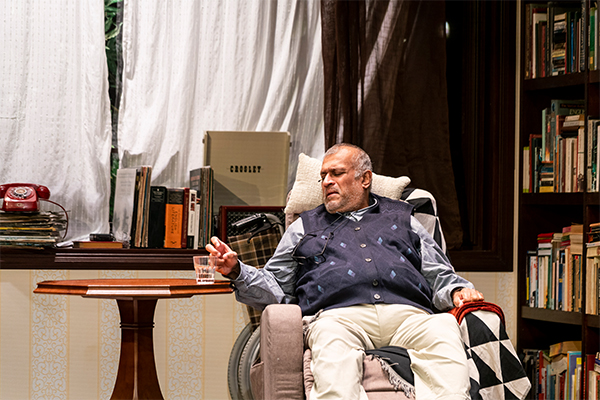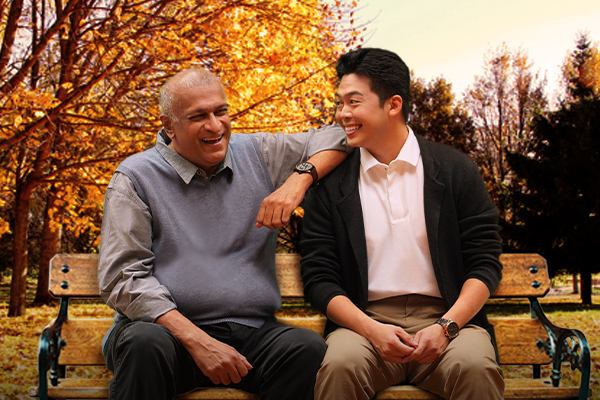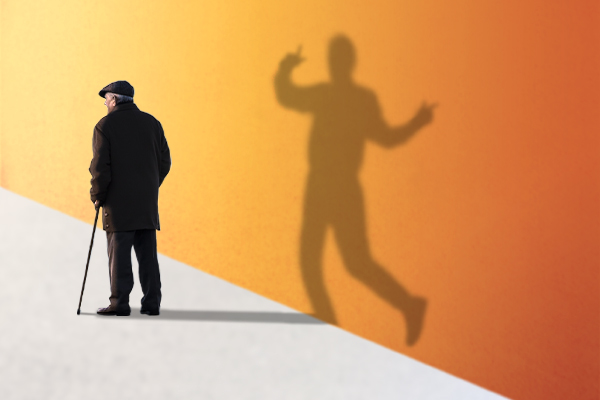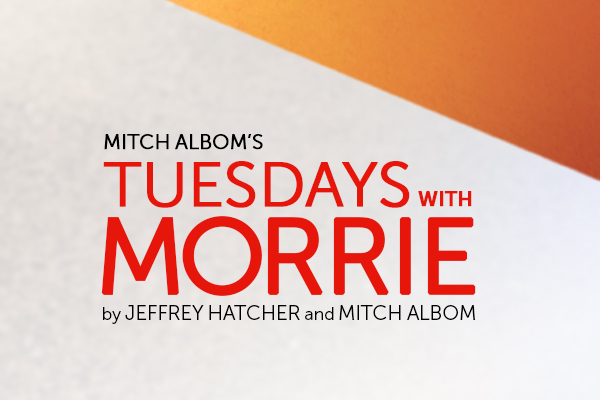 Based on Mitch Albom's best-selling memoir, Tuesdays with Morrie is a play so touching, powerful and celebratory it may change your outlook on life.
Sixteen years after graduation, career-obsessed journalist Mitch reunites with his former college professor and mentor, Morrie, who is battling Lou Gehrig's Disease (ALS). What starts as a simple visit turns into a life-changing weekly pilgrimage – always on Tuesdays – that enables Morrie to teach his final and most important lesson – how to live.
This exploration of friendship, life and death will make you cry, think, feel…but above all it will make you laugh.
The role of Morrie will be performed by Remesh Panicker (Art, Romeo & Juliet, Merchant of Venice) while Benjamin Chow (Romeo & Juliet, The LKY Musical) will perform the role of Mitch. Directed by Samantha Scott-Blackhall.
---
"A touching, life-affirming, deeply emotional drama with a generous dose of humor."
- New York Daily News
"Unforgettable! No matter how well you tell the story, the play makes it more vivid, more shattering, more humorous."
- New York Magazine
"It is really a play about hope! It shares so many pearls of wisdom that I leave feeling optimistic about life and it's possibilities. I have also laughed out loud many times in rehearsals. There are so many funny moments! I think the audience will enjoy learning, laughing and quietly listening." – Samantha Scott-Blackhall, Director
IMPORTANT NOTICE
SAFETY MEASURES IN OUR THEATRE
We know you are as excited about the reopening of theatres as we are. However, we seek your help to maintain safety measures required for the health and wellbeing of the community. This is crucial in order for arts venues to remain open in these unprecedented times.
All patrons will receive by email an event reminder with the full list of safety measures implemented at KC Arts Centre – Home of SRT. The event reminder can also be found by clicking here.
We have highlighted some important measures here for your convenience:
Please keep your face mask on at all times and maintain a one metre distance from other patrons.
Please proceed directly to your seat once you enter the theatre. Mingling with other groups is not allowed.
TraceTogether is required for entry. Please collect your token or download the mobile phone application prior to your visit.
Please keep to the staggered arrival timing as indicated in the event reminder.
There will be separate entrances and facilities for patrons depending on where your seats are located.
Patrons seated in the Stall should enter using the Robertson Walk entrance (next to Lucca's Trattoria).
Patrons seated in the Circle should enter using the Merbau Road entrance.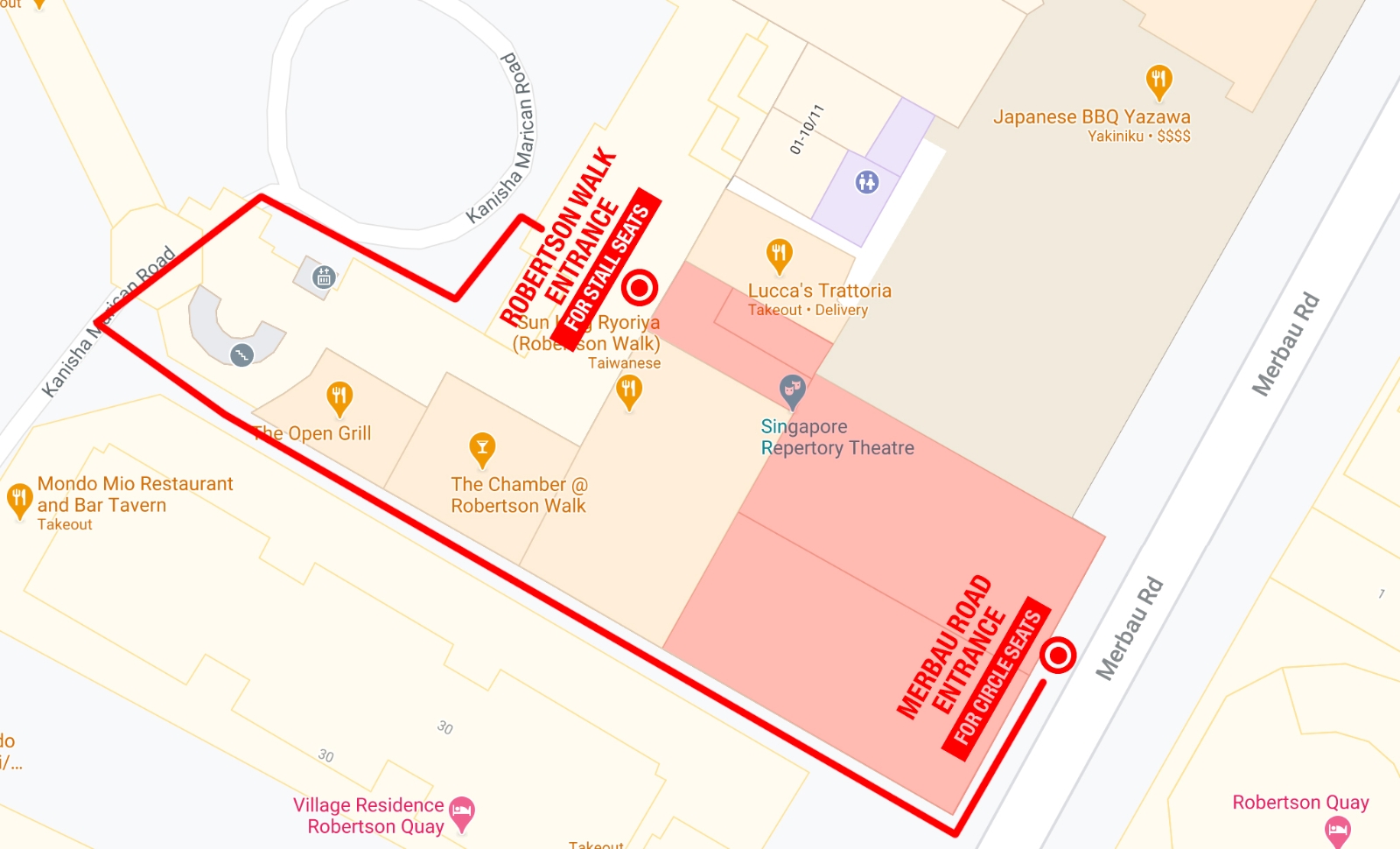 After the performance, audience members will exit the theatre one row at a time.
Apart from the measures above and limiting audience numbers, SRT ensures the cleaning and disinfection of the theatre before and after all performances. We have also coated our theatre with Antimicrobial Shield.
KC Arts Centre – Home of SRT is SG Clean certified

ACCESS PROGRAMME
Sign Language Interpreted Performance: 21 Nov 2020, 6pm
Sign Language Interpreted performances are designed to cater for Deaf or Hard of Hearing patrons. In a signed performance, there will be a trained interpreter, who will be placed in a visible position on or near by the stage. The interpreter will sign all auditory elements of the show using Singapore Sign Language. Seating is allocated for each signed performance to provide an optimal view to both the show and the interpreter.
Audio Described Performance: 21 Nov 2020, 6pm
An Audio Described performance is for patrons who are Blind or Vision Impaired, who require the theatre performance to be described live by a trained Audio Describer. The performance is verbally described and transmitted to the audience members through their own mobile phone device with earphones.
Click here for the Audio Described Pre-show notes (Audio Version).
Click here for the Audio Described Pre-show Notes (Text Version).
Click here for a checklist to use the Audio Description service.
Please contact SRT's Box Office at boxoffice@srt.com.sg for more enquiries and/or ticket purchase for the Sign Language Interpreted Performance and/or the Audio Described Performance.
PROMOTIONS
15% Early Bird Discount [SOLD OUT]
Applicable for 1 – 15 Nov performances only.
[Valid till 20 Oct 2020.]
$15 YOUth Tickets by Bloomberg Philanthropies [SOLD OUT]
Limited tickets available for the 5, 11, 12, 18 and 19 Nov 6pm performances.
[Patrons must be Singapore Citizens.]
[Patrons must be aged 16 to 25 years old.]
[Limited to two tickets per transaction.]
[Checks on concession tickets will be conducted at the point of entry. Those who do not present proof of eligibility will not be admitted.]

Event Date

Previews on 1 & 3 Nov 2020
Premieres 4 Nov 2020
Tuesday - Saturday: 6pm & 9pm
Sunday: 3pm & 6pm
Venue
KC Arts Centre - Home of SRT
Ticket Pricing

Previews (1 & 3 Nov) and
Sunday Matinees, 3pm:
Stall seating - $50
Circle seating - $45
Tue - Thu, 6pm & 9pm:
Stall seating - $60
Circle seating - $55
Fri & Sat, 6pm & 9pm
and Sun, 6pm:
Stall seating - $65
Circle seating - $60
Duration
Approximately 1 hr 30 mins
Rating
General
Recommended for ages 12 and up
Event Reminder
To ensure the safety of all who enter our theatre, we have put together a short guide to help you navigate the important information you need for your upcoming visit. Please read the event reminder here.