Por Por's Big Fat Surprise Wedding
From 8 Nov 2023 | One Farrer Hotel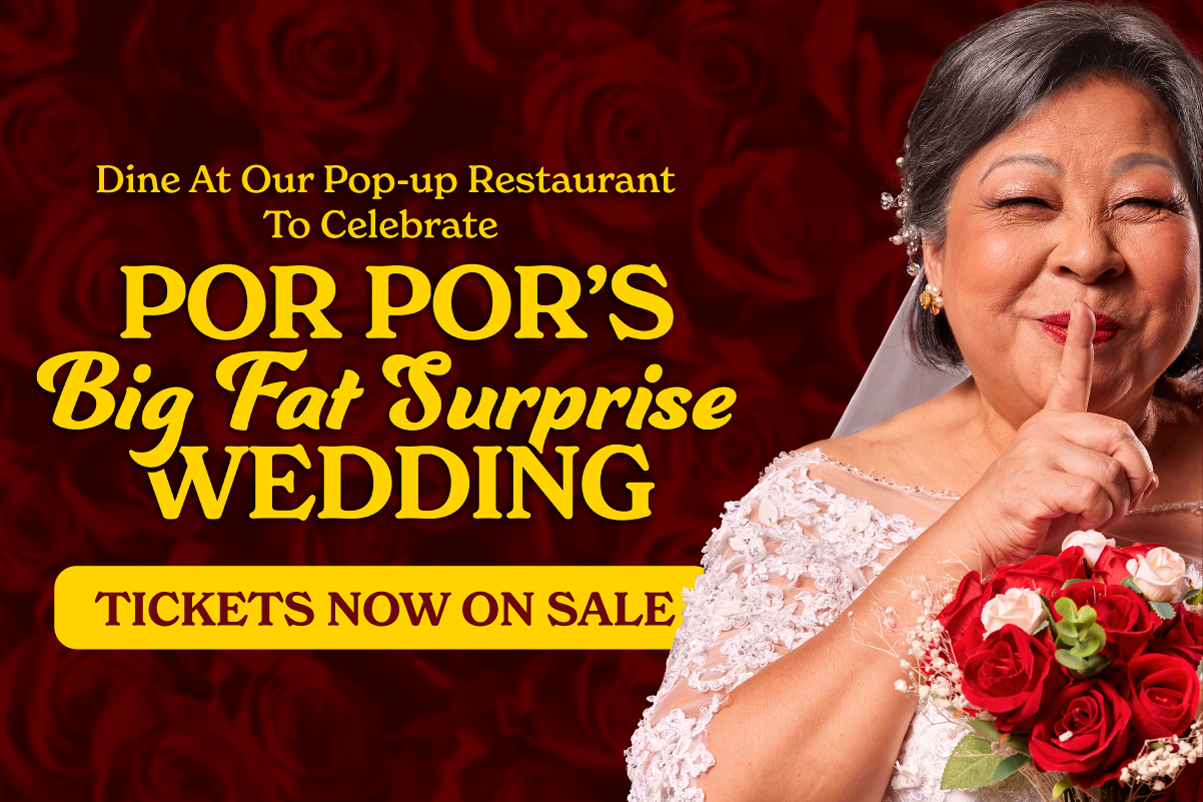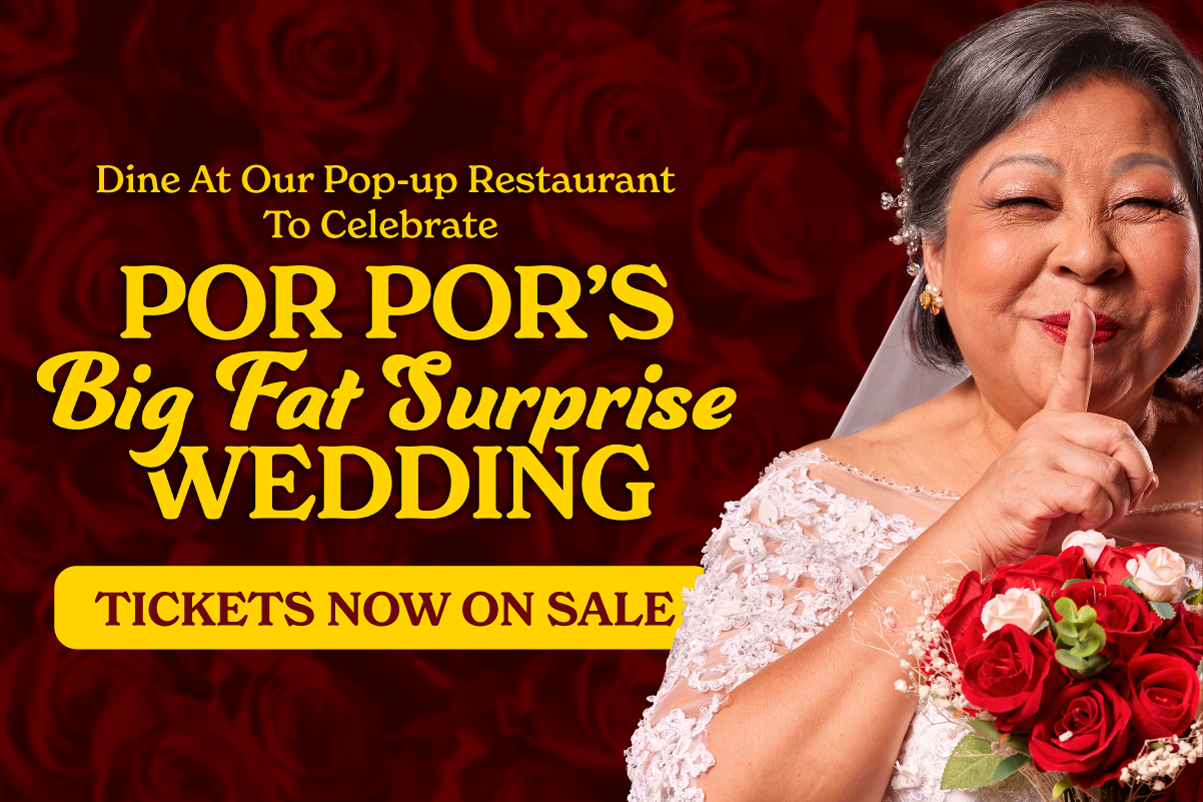 15% Early Bird – Now Till 25 Sep 2023!
It's a wedding celebration hosted by the Chan family, but they aren't especially happy. Firstly, the bride is their 70 year-old matriarch, Por Por. Secondly, they've never met the groom. In fact, nobody knows who he is, and Por Por declares he will only be revealed at the wedding dinner itself.
It's all very exciting, but can somebody truly be in love with this sweet old lady, or is this a classic Crimewatch love scam?
It's up to Por Por's righteous insurance agent son, Francis, his hapless civil servant wife, Rainy, and their precocious teen, Prudentia, to save the whole family from possible disgrace… unless her friends - restauranteur Ajeet, KTV king Adam and polymath helper Flordeliza - can keep Por Por's plan on track.
Come eat, drink, and be a guest as Por Por is to be married (or not)… it's the wedding celebration of the year!
You won't want to miss this night of hilarious fun while feasting on a four-course culinary experience curated by Michelin Star Chef Mural. You can find the menu here.
Featuring Koh Chieng Mun. Directed by Dick Lee.
Creative Team
Playwright | Jo Tan
Director | Dick Lee
Music Arranger | August Lum
Co-Arranger | Daniel Wong
Lighting Designer | Michael Chan
Set Stylist | Grace Lin
---
Promotions
15% Early Bird Discount
Valid for first two weeks of shows
Not valid for Friday, Saturday and Public Holiday shows
Early Bird discount ends 25 Sep 2023
 Corporate/ Group Packages 
Contact Meena at meena@srt.com.sg for information on exclusive discounts and other corporate/ group benefits. 
---
Be Our Friend
For more information, please visit www.srt.com.sg/friends

For the latest SRT news and to be the first to find out what shows are coming up next, like us on Facebook and follow us on Instagram. To enjoy benefits like complimentary tickets, click here to become a Friend of SRT.
---

Book Now
Event Date

From 8 Nov 2023
Tuesdays - Sundays
Previews: 8 & 9 Nov, 7.30pm
Weekday Dinner: 7.30pm
Saturday (Lunch): 12.30pm
Saturday (Dinner): 7.30pm
Sunday (Lunch): 11.30am
Sunday (Dinner): 6.00pm
Deepavali Public Holiday (Lunch): 12.30pm
Inclusive of a 4-course meal
Venue
One Farrer Hotel
Ticket Pricing

Previews: $148
Tue - Thu (Dinner): $158
Fri & Sat (Dinner): $188
Sat & Sun (Lunch): $158
Sun (Dinner): $158
Deepavali Public Holiday (Lunch): $158
Ticketing T&Cs apply. Find out more here.
Additional Venue Information
One Farrer Hotel
1 Farrer Park Station Rd
Saranggong Terrasse, Level 6
Singapore 217562