7 – 9 March 2014
A Wedding, A Funeral & Lucky, the Fish
In 2012, SRT entered into a great partnership with Bloomberg, who were keen to support SRT's proposed initiatives to develop new writing. Bloomberg enabled us to fully put in place a proper playwright incubator programme to help writers. SRT's Stage Two presented three plays under the newly created "Made in Singapore" banner.
When Seraphina brings Alistair, her ang moh boyfriend, to Singapore, he thinks they're just having a cup of tea. Little does he know that he will be participating in his own wedding tea ceremony! But when the couple arrives, Sera makes a discovery so shocking its revelation would certainly stop the wedding! One by one, Xin Ru her sister, Alistair and Ma make the same discovery and for their own reasons, no one reveals. Absurd, funny and poignant, A Wedding, A Funeral & Lucky, the Fish will surely make you laugh because the alternative is a truth too bitter to swallow.
A Wedding, A Funeral & Lucky, the Fish was first presented in March 2014 under SRT's Stage Two as a double-bill together with Stand Behind the Yellow Line by Michelle Tan. This was part of a dedicated playwright incubator programme with esteemed playwright David Henry Hwang as mentor and Jack Bradley as dramaturg. The programme culminated in a staging of the plays with a professional cast and helmed by director Samantha Scott-Blackhall.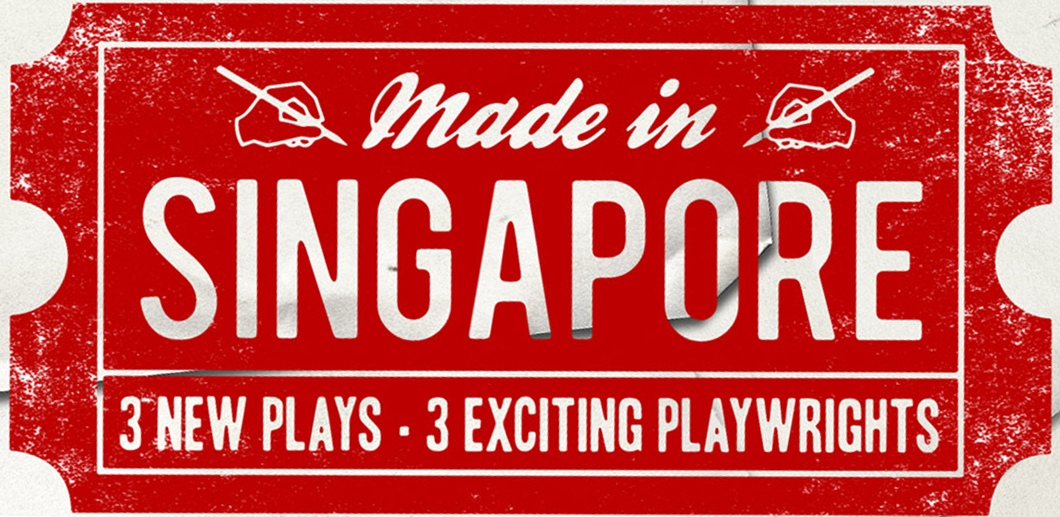 Cast: Amy Cheng, Isabella Chiam, Catherine Sng and Daniel Jenkins
Creative Team:
Playwright: Dora Tan
Director: Samantha Scott-Blackhall
Production Designer: Wong Chee Wai
Lighting & Media Designer: Genevieve Peck
Sound Designer: Guo Ningru