7 – 9 March 2014
Stand Behind the Yellow Line
In 2012, SRT entered into a great partnership with Bloomberg, who were keen to support SRT's proposed initiatives to develop new writing. Bloomberg enabled us to fully put in place a proper playwright incubator programme to help writers. SRT's Stage Two presented three plays under the newly created "Made in Singapore" banner.
While awaiting her son's release from jail, a single homeless mother finds an unlikely friend in the young, well-off but clinically depressed Mo. Set in an unidentified yet vaguely familiar locality, a place where rules are rules are rules are not made to be broken, Stand Behind the Yellow Line is a formally inventive and oddly lyrical play about the people who find themselves living outside the lines.
Stand Behind the Yellow Line was first presented in March 2014 under SRT's Stage Two as a double-bill together with A Wedding, A Funeral & Lucky, the Fish by Dora Tan. This was part of a dedicated playwright incubator programme with esteemed playwright David Henry Hwang as mentor and Jack Bradley as dramaturg. The programme culminated in a staging of the plays with a professional cast and helmed by director Samantha Scott-Blackhall.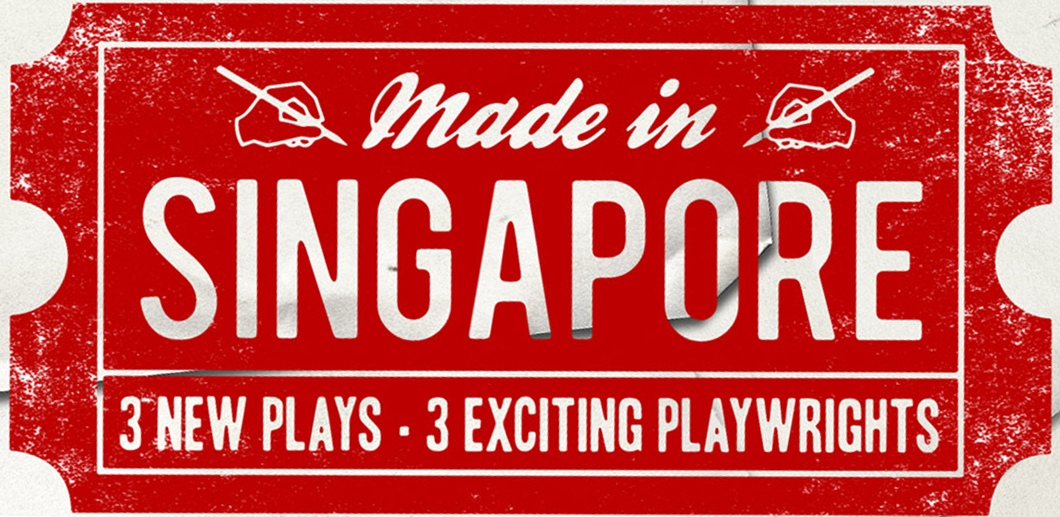 Cast: R Chandran, Zelda Ng, Isaac Ong & Jean Toh
Creative Team:
Playwright: Michelle Tan
Director: Samantha Scott-Blackhall
Production Designer: Wong Chee Wai
Lighting & Media Designer: Genevieve Peck
Sound Designer: Guo Ningru