2:22 A Ghost Story
From 15 Aug 2023 | KC Arts Centre – Home of SRT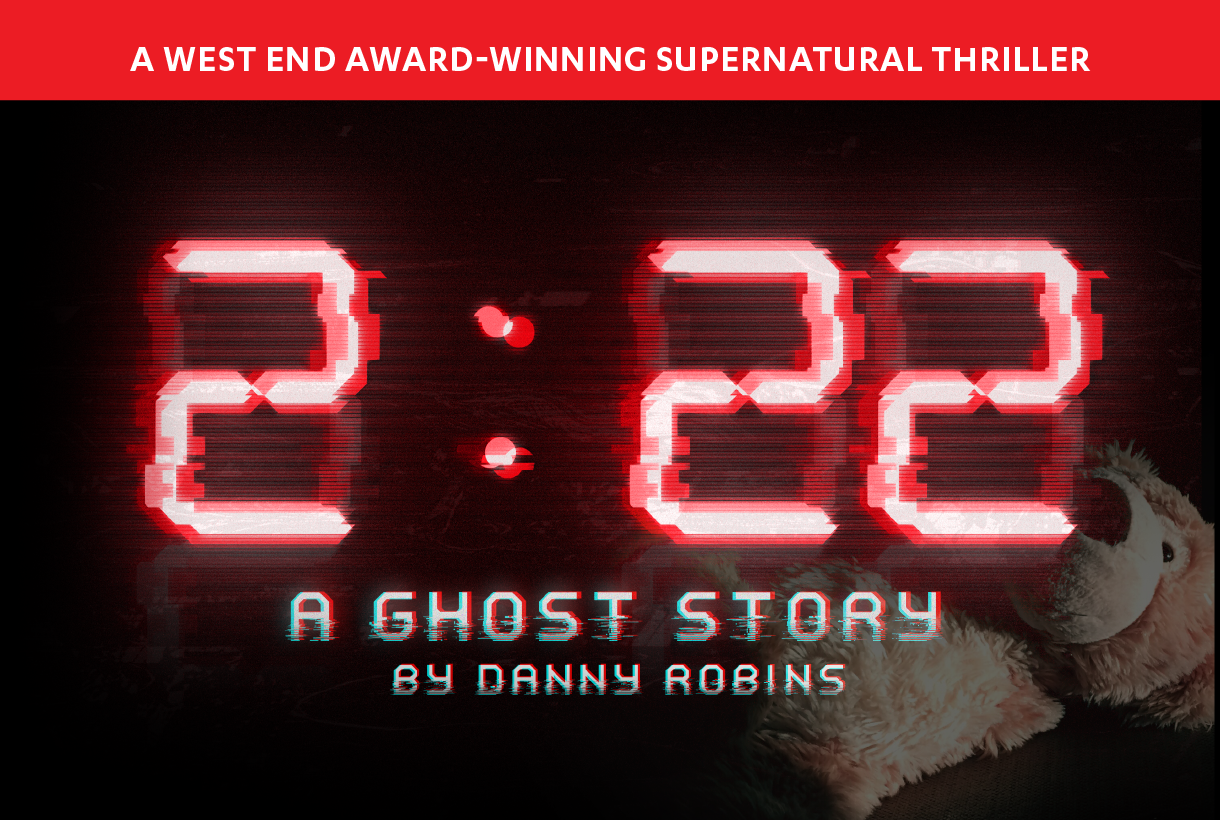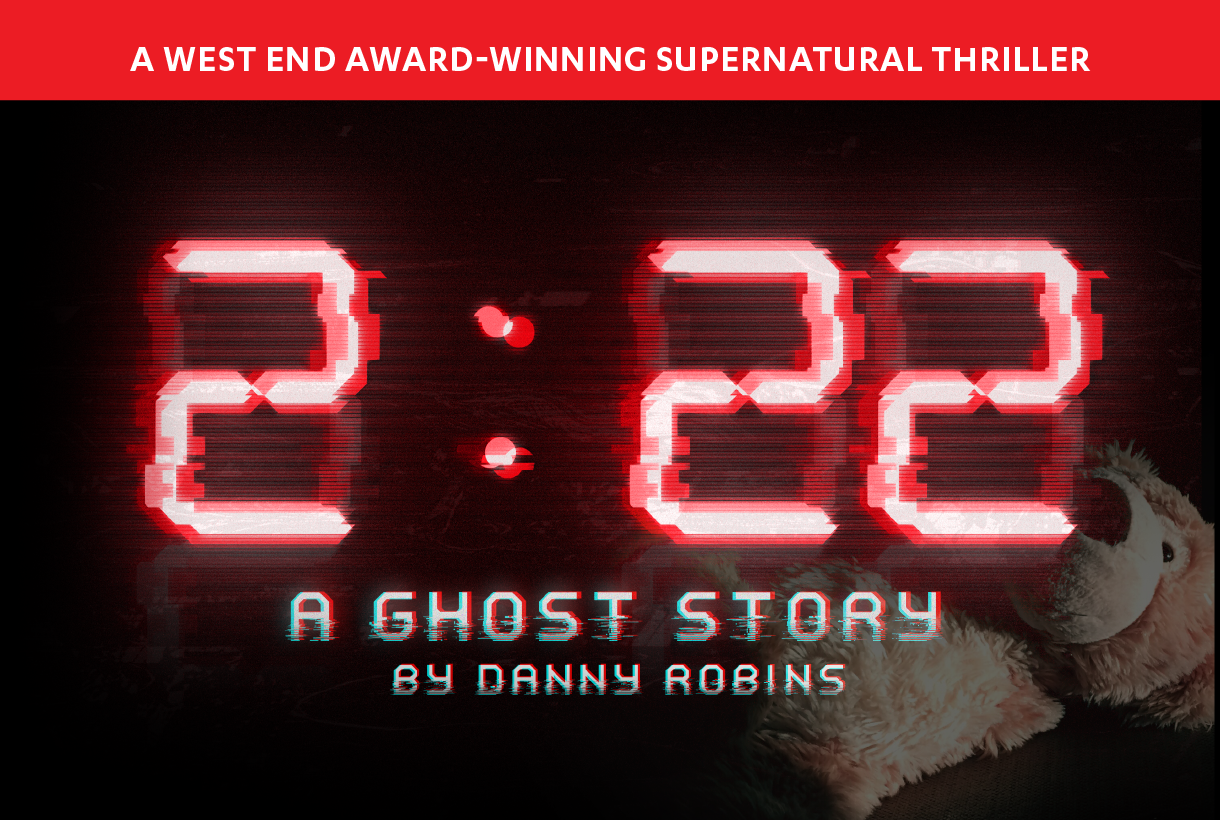 15% Early Bird Discount Ends 4 June!
2:22 - A Ghost Story is a spine-tingling tale that is sure to thrill our audiences.
This award-winning play tells the story of Jenny and Sam, a young couple who have just moved into their dream home. Soon after moving in, however, they start to experience strange occurrences at exactly 2:22am every night.
As the haunting intensifies, and the occurrences increase, the tension and suspense build as the clock ticks down to 2:22, creating a gripping and memorable theatrical experience unlike anything seen in Singapore theatres before.
Directed by Daniel Jenkins.
Originally produced by Tristan Baker and Charlie Parsons for Runway Entertainment, Isobel David and Kater Gordon.
Presented by arrangement with Music Theatre International: www.mtishows.eu
---
Promotions
15% Early Bird Discount Ends 4 June!
Applicable for performances  from 15 to 27 Aug 2023
Applicable to ALL price categories
  Corporate/ Group Packages 
Contact Meena at meena@srt.com.sg for information on exclusive discounts and other corporate/ group benefits. 
---
Admission Rules
Rating / Age Limit
Rating: General Advisory
This show is recommended for 16-year-olds and above.
If parents wish to bring their infant-in-arms or children below the age of 3, purchase of tickets will still be required.
For the audience's enjoyment of the show, parent of children who are excessively noisy will be encouraged to bring them out of the theatre until they are ready to come back in. We seek your kind understanding on this matter.
Strictly no admission without a ticket.
Late Seating Advisory:
Please be seated 15 minutes before the performance starts.
Latecomers will be admitted at a suitable time.
Photography / Video Recording Rules
No photography, video and/or audio recording are allowed during the performance.
Additional Information
There is a glass panel in front of Row AA at the Circle seats section.
Left and right balcony seats in the Circle are SINGLE seats in a row.
Balcony BL/1-2 and Balcony BR/1-2 at the Circle seats section are restricted view seats.
---
Be Our Friend
For more information, please visit www.srt.com.sg/friends

For the latest SRT news and to be the first to find out what shows are coming up next, like us on Facebook and follow us on Instagram. To enjoy benefits like complimentary tickets, click here to become a Friend of SRT.
---

Book Now
Event Date

Tuesday to Saturday: 7.30pm
Sunday: 3pm & 7.30pm
Venue
KC Arts Centre – Home of SRT
Ticket Pricing

Preview (15 and 16 Aug)
Cat 1: S$55
Cat 2: S$50

Tue & Wed, 7.30pm & Sun, 3pm
Cat 1: S$65
Cat 2: S$60

Thu – Sunday, 7.30pm
Cat 1: S$70
Cat 2: S$65
Duration
Approximately 2 Hours (15 minutes intermission)
Rating
Advisory (Some Mature Content and Coarse Language)