Open the Curtains
27 & 28 Oct 2023 | KC Arts Centre - Home Of SRT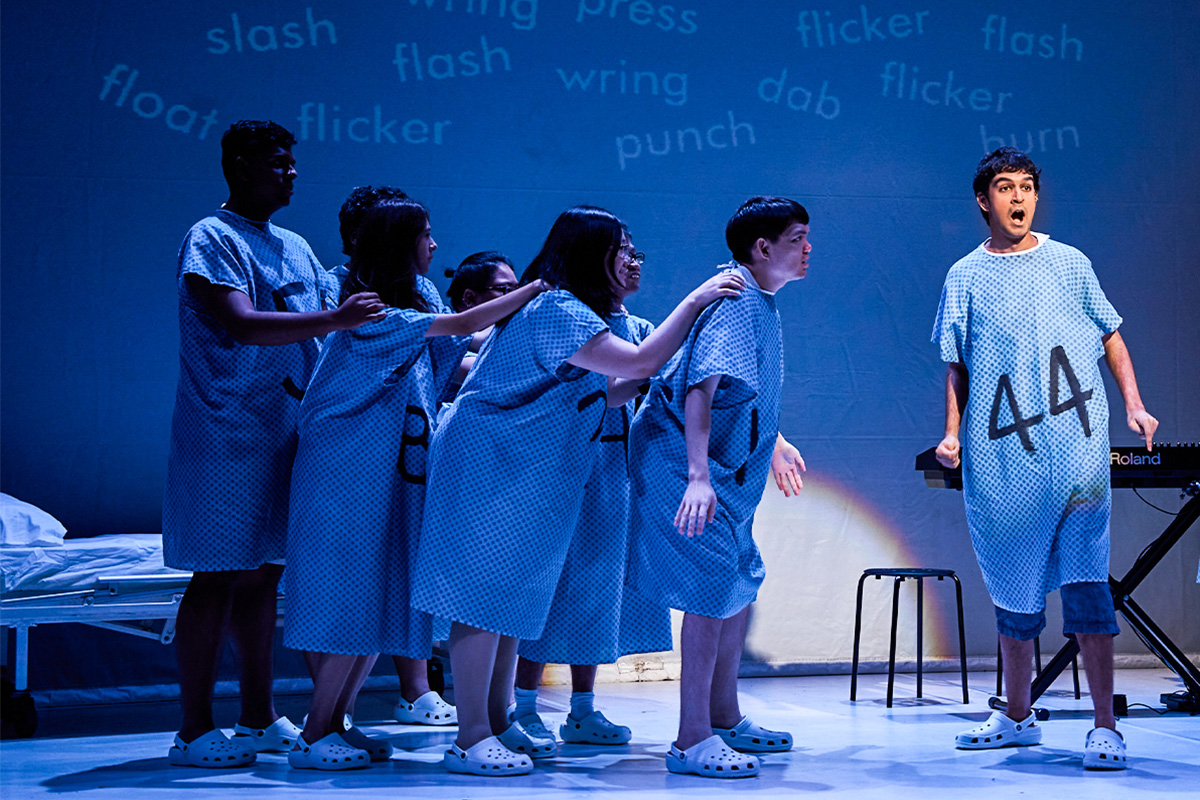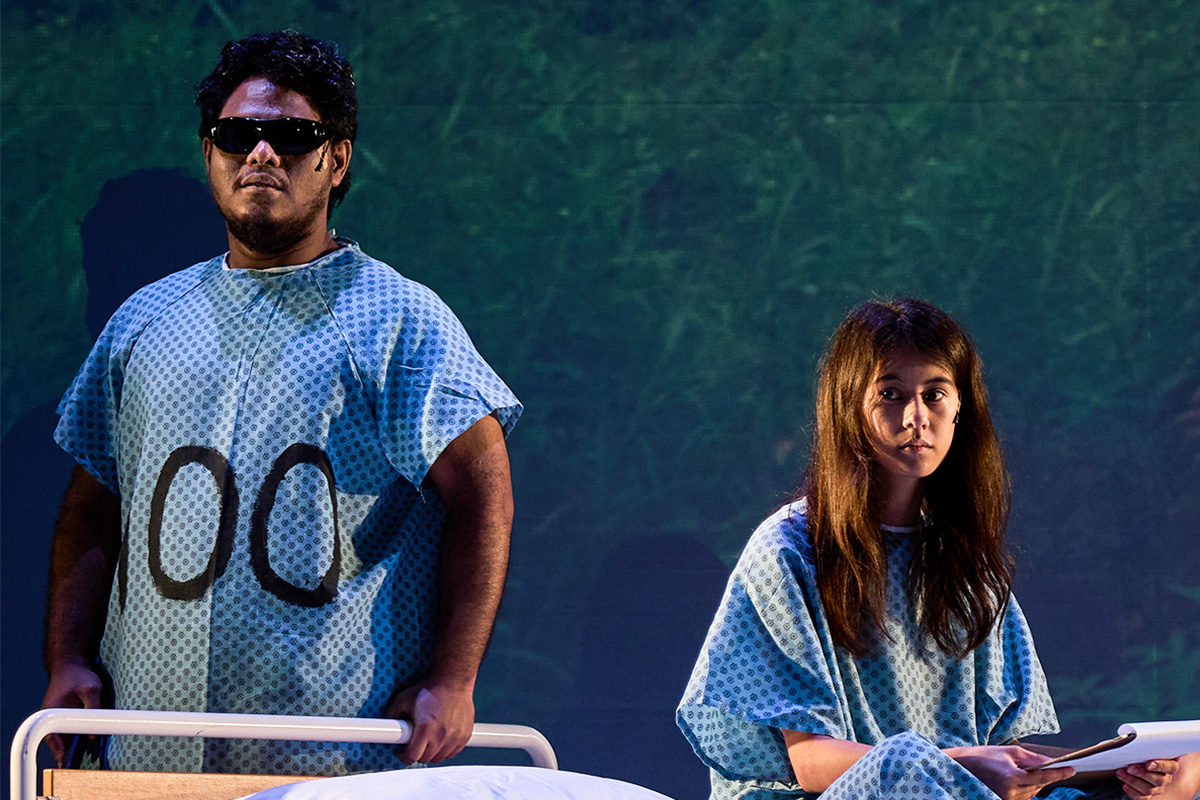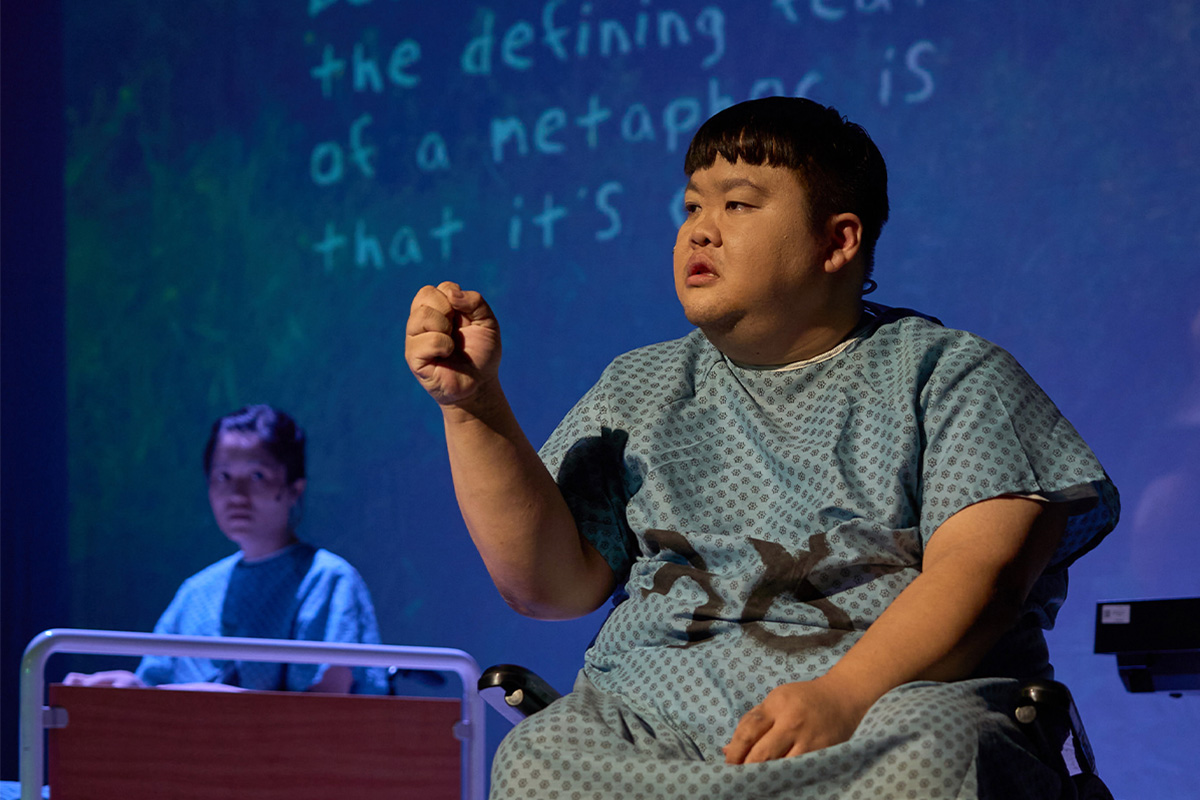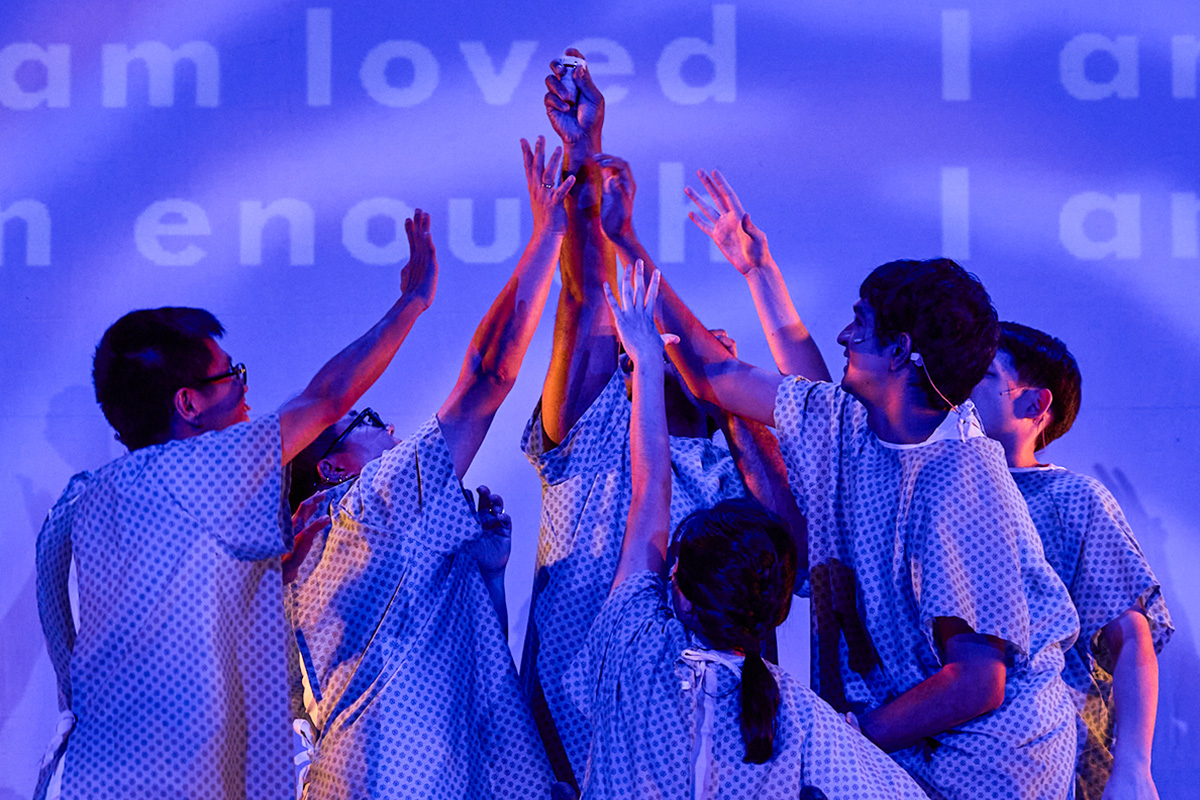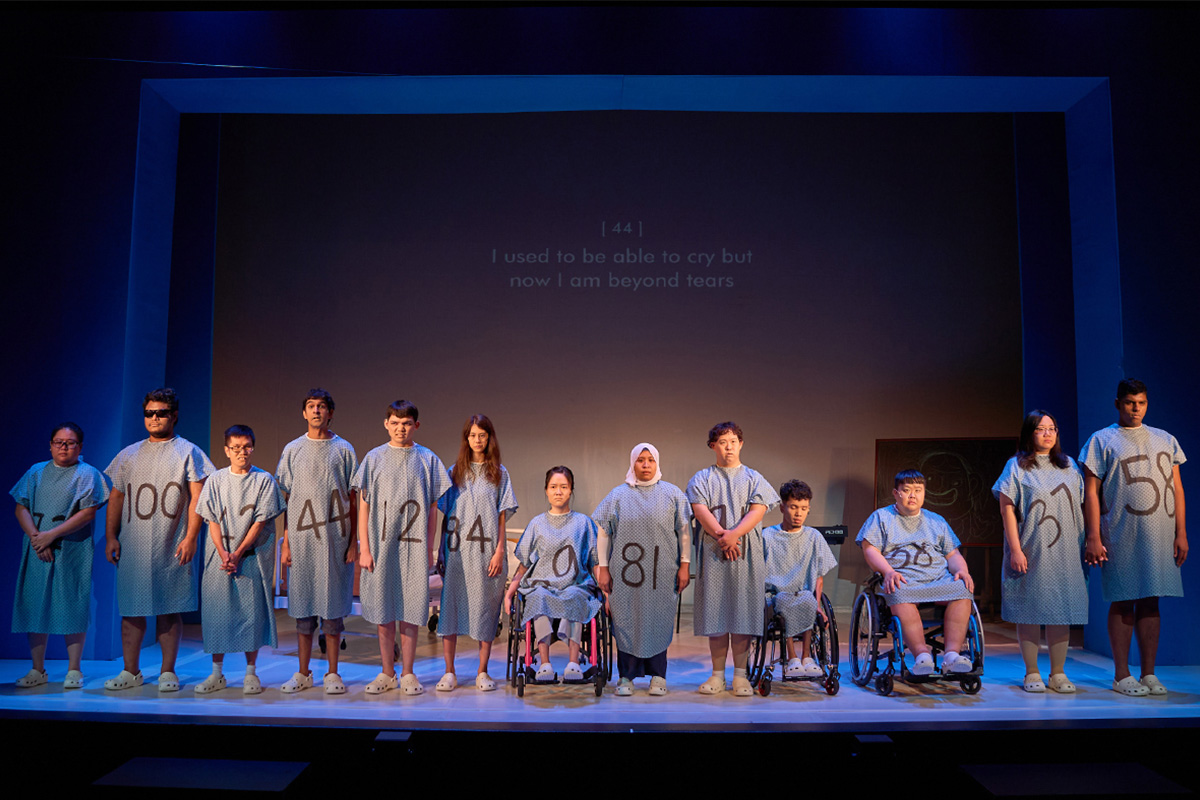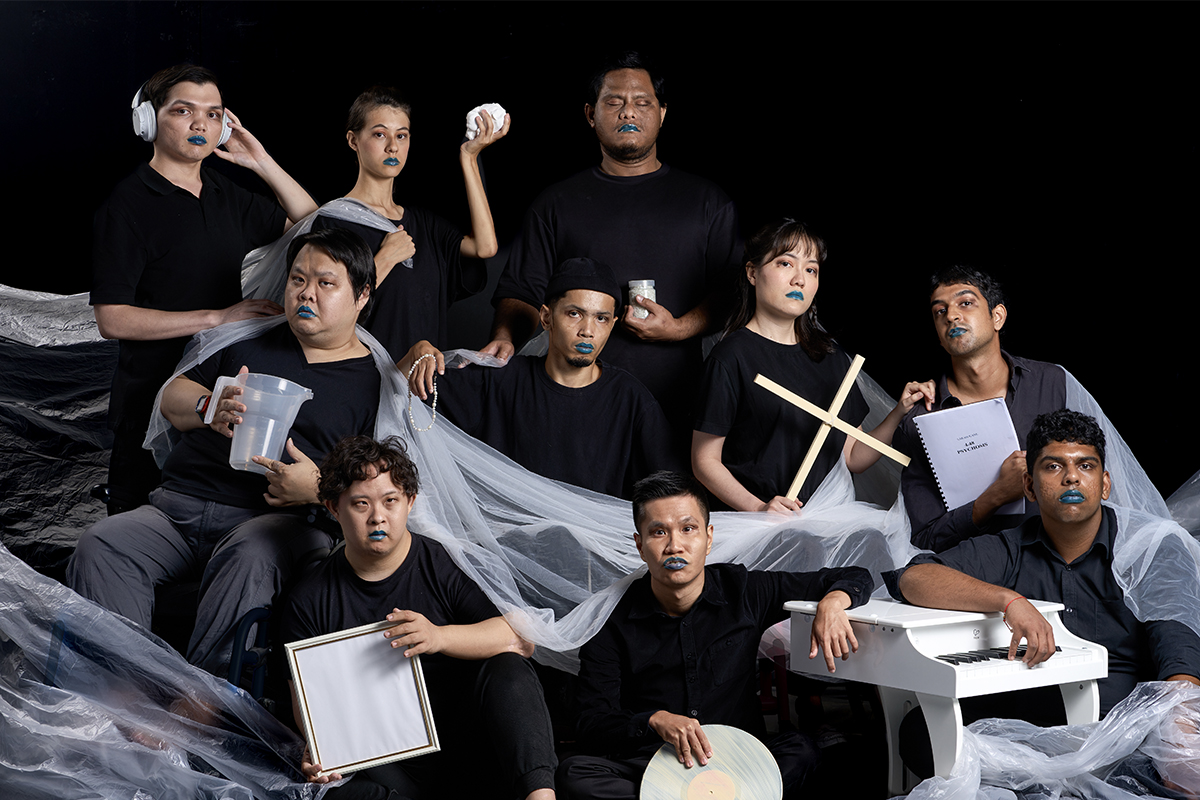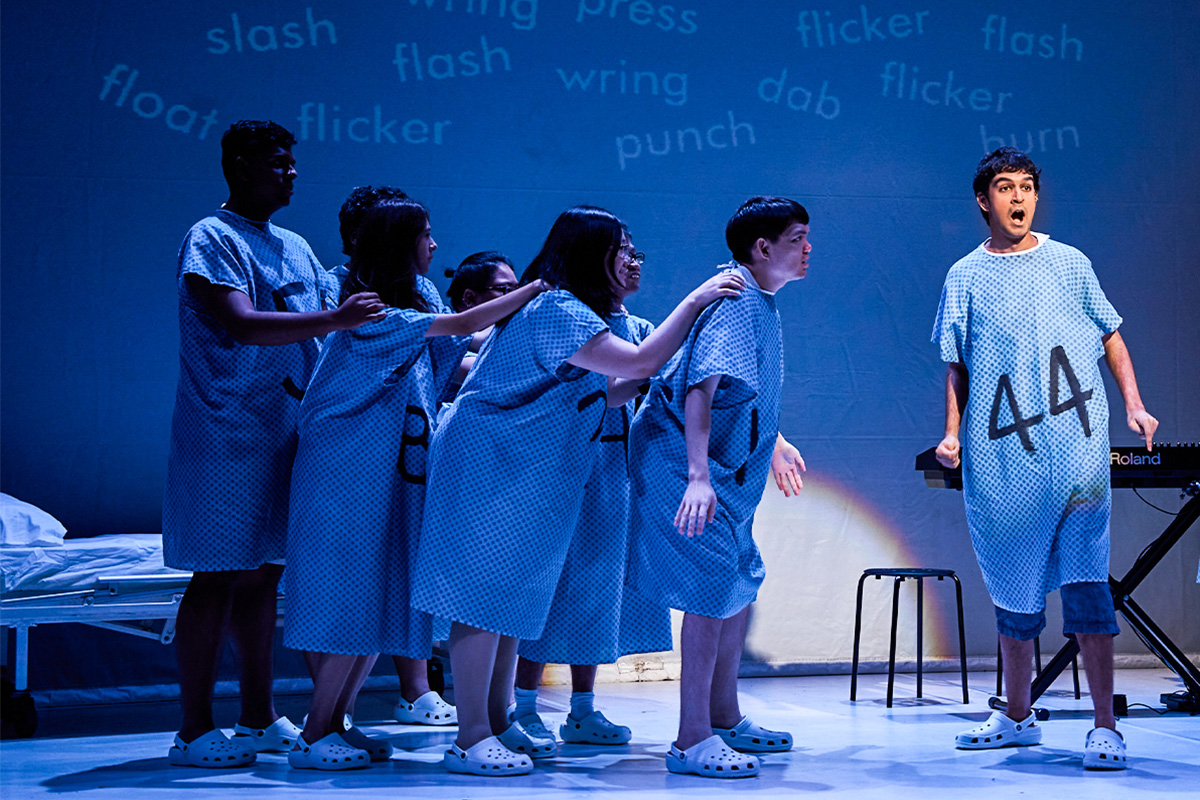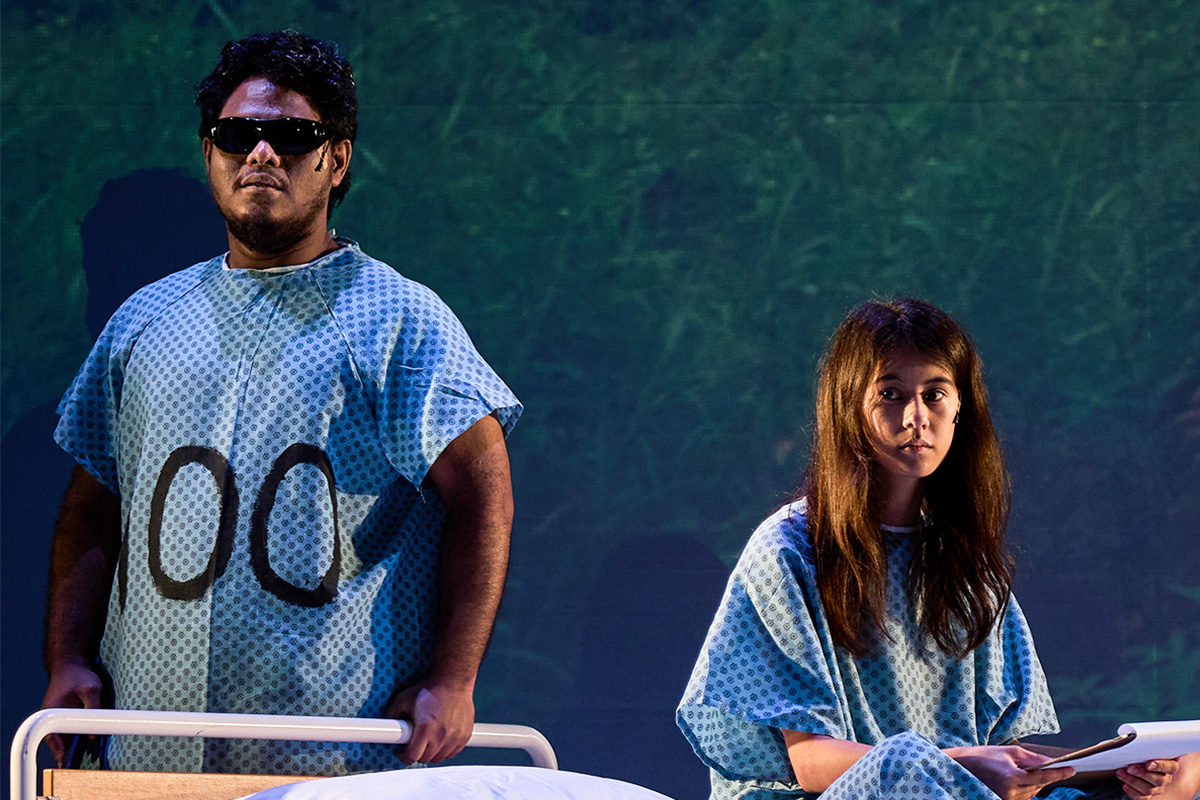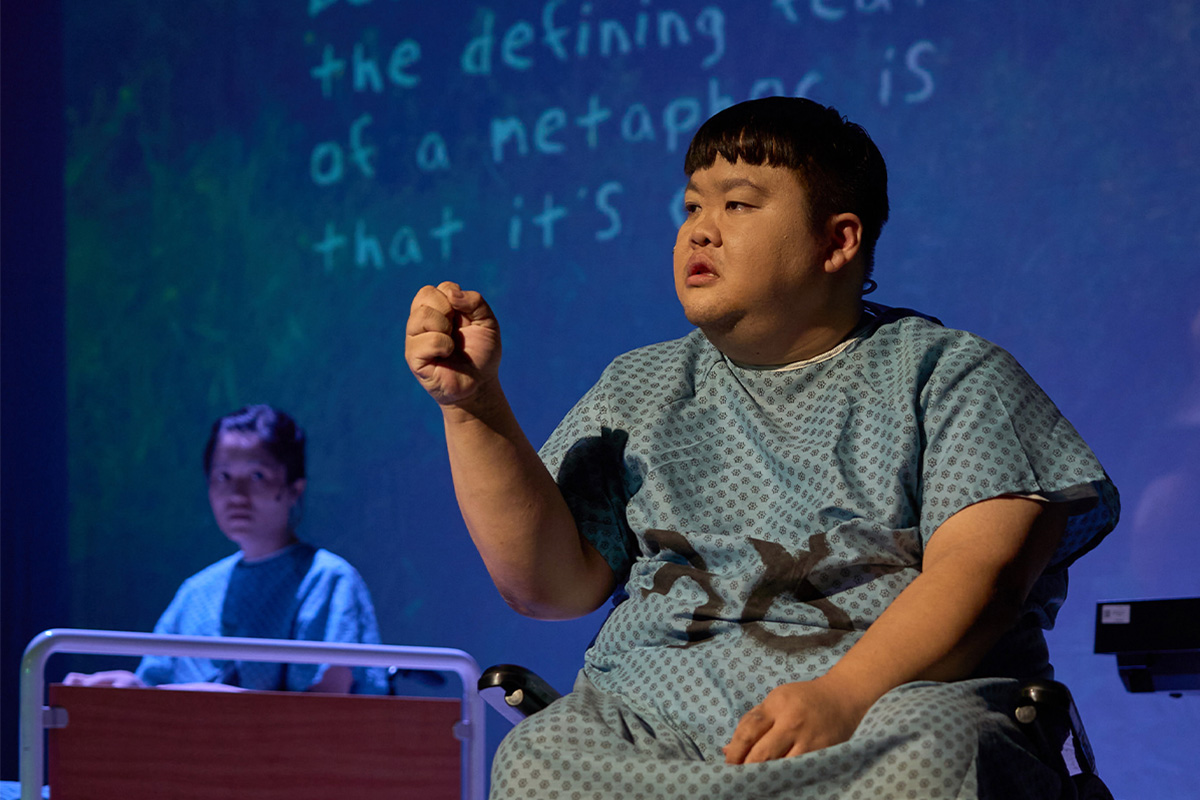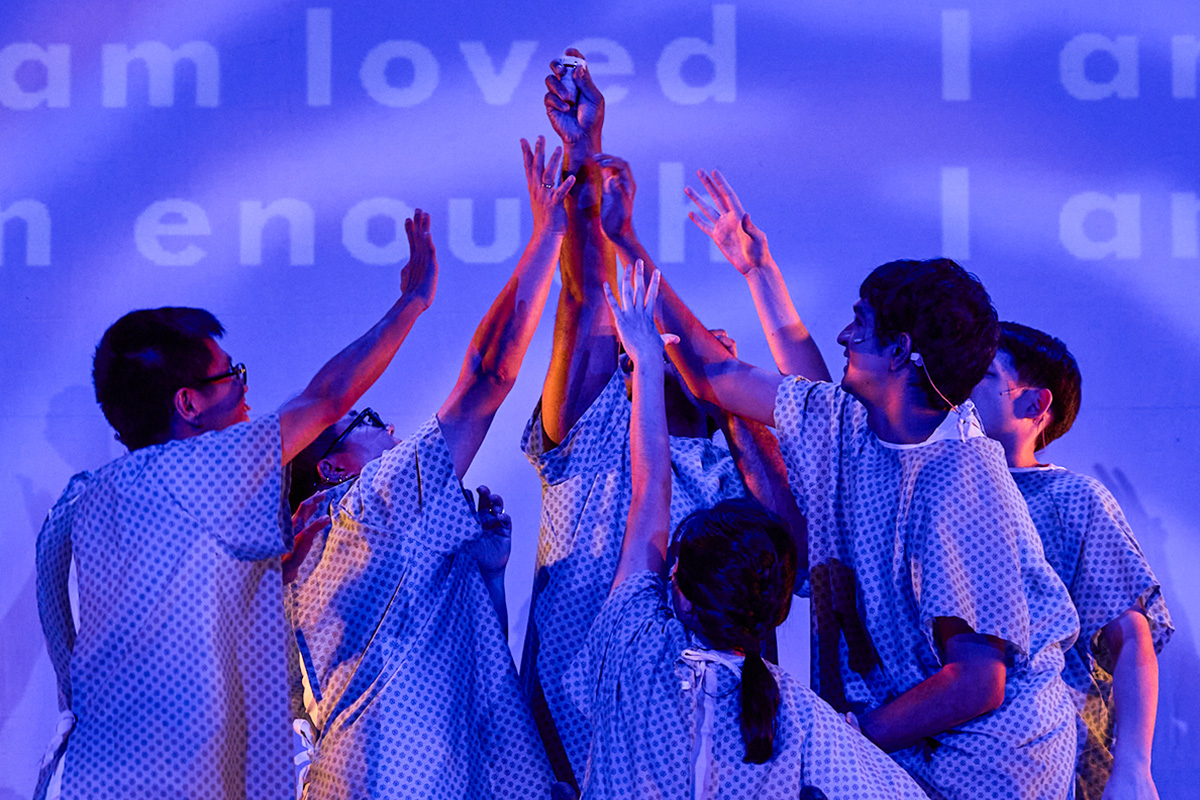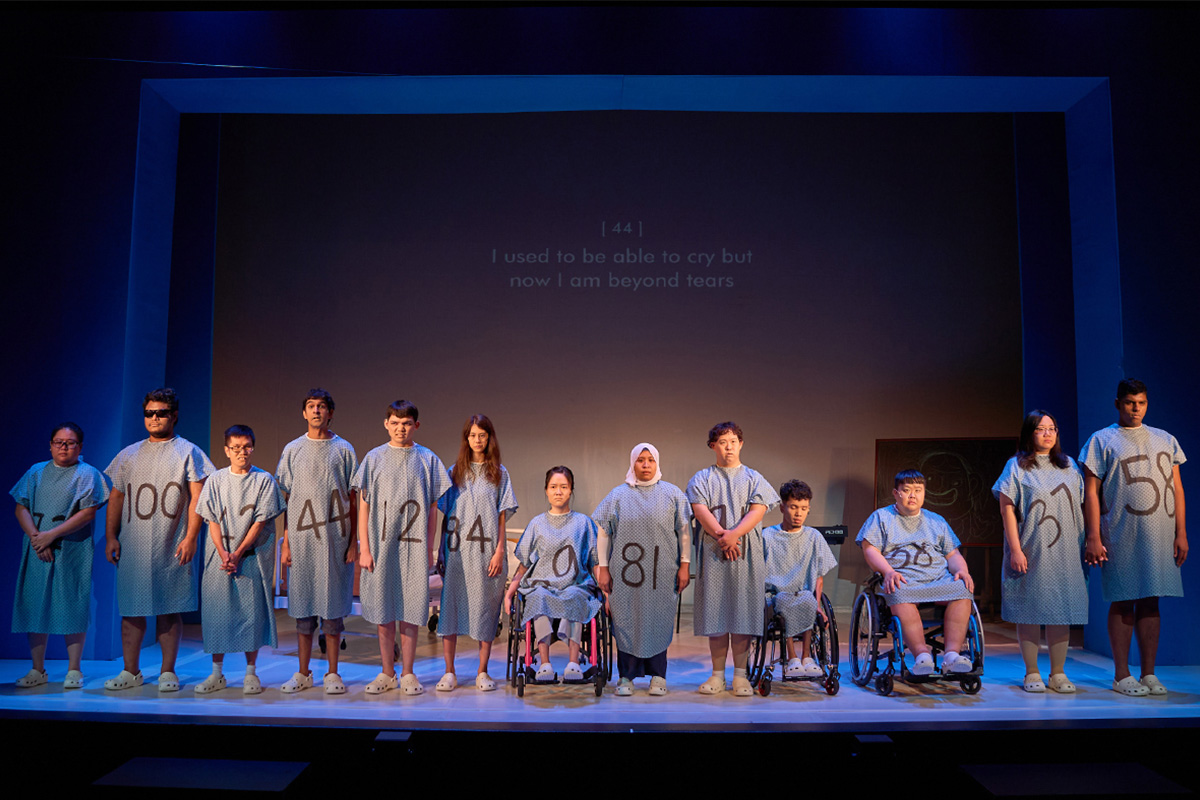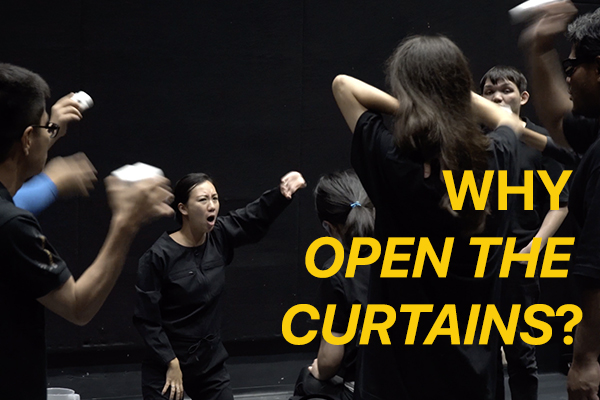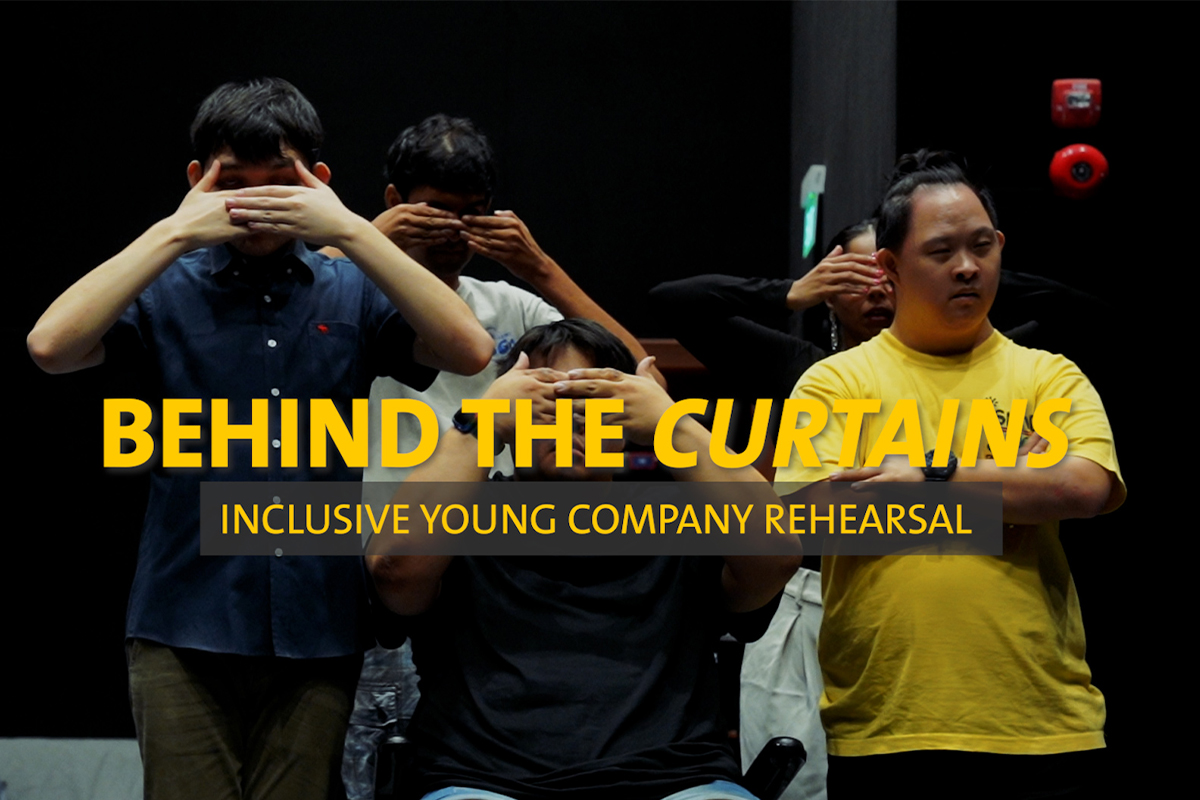 Open The Curtains
An exploration of 4.48 Psychosis by Sarah Kane
Presented by SRT's Inclusive Young Company
Responding to Sarah Kane's seminal play, SRT's Inclusive Young Company members will wrestle with the ideas of social exclusion, mortality and mental health from an atypical lens.
This devised performance will incorporate elements of physical theatre and the aesthetics of access, in the pursuit of illuminating the historical biases against disabled individuals.
Open The Curtains asks the important question of society's complicity - both past and present.
Directed by Grace Lee-Khoo
---
Important Notes
If you require a wheelchair-accessible space or seat, please contact us at boxoffice@srt.com.sg and we will get back to you with the arrangements possible.
---
Access Services Available
Audio Described (AD):

An Audio Described performance is for patrons who are Blind or Vision Impaired, who require the theatre performance to be described live by a trained Audio Describer. The performance is verbally described and transmitted to the audience members through their own mobile phone device with earphones.

Creative Captioned (CC):

Creative Captioned (CC) performances are designed to cater to patrons who are Deaf / Hard of Hearing. In a CC performance, there will be text projected on or near the stage that transcribes all auditory elements of the show into written English (speech, music, sound cues, etc). Trained captioners will operate their captions live. Colour contrast, placement, and size of the caption text will be considered throughout the process. Advised by our patrons and Venue team, seating for audience members will be allocated to provide an optimal view of the captions during the performance, and the stage itself.

Relaxed Performance (RP):

A Relaxed Performance (RP) is designed to allow patrons a more 'relaxed' theatre environment. Patrons who may benefit from this performance include those on the Autistic spectrum, living with Dementia and patrons with diverse learning and communication needs.

Singapore Sign Language Interpreted Performance (SgSL):

Sign Language Interpreted performances are designed to cater to patrons who are Deaf or Hard of Hearing. In a signed performance, there will be a trained interpreter who will be placed in a visible position on or near the stage. The interpreter will sign all auditory elements of the show using Singapore Sign Language. Advised by The Singapore Association of the Deaf, seating is allocated for each SgSL performance to provide an optimal view to both the show and the interpreter.
---
Admission Rules
Rating / Age Limit
This show is recommended for 16 year olds and above.
All patrons, regardless of age, must produce a ticket for admission.
Late Seating Advisory:
Please be seated 15 minutes before the performance starts.
Latecomers will be admitted at a suitable time.
Photography / Video Recording Rules
No photography, video and/or audio recording are allowed during the performance.
Additional Information
There is a glass panel in front of Row AA at the Circle seats section.
Left and right balcony seats in the Circle are SINGLE seats in a row.
Balcony BL/1-2 and Balcony BR/1-2 at the Circle seats section are restricted view seats.
Strictly no food & beverage allowed in the theatre.
---
WHO ARE WE
A partnership with Access Path Productions, SRT's inclusive Young Company (iYC) is a holistic acting programme for young persons and adults between the ages of 16 – 35, who identify as persons with disabilities. Sharing its goals with SRT's acclaimed The Young Company (TYC) acting programme, it aims to equip and nurture participants with the confidence, transferable employment skills, and communication techniques that they will need to shine onstage, as well as in their career of choice. It features professional masterclasses and mentorship – led by international artist Grace Lee-Khoo – which will provide a platform for our participants' creative development as independent performers and theatre-makers.
Both SRT and Access Path Productions as organisations believe in addressing the imbalance of accessibility to the arts, and we believe in working with our communities to support disabled-led and focused work. Our key outcomes for this exciting new programme include offering equality of learning and professional development for young persons, engaging the general public with performances that reflect the experiences of marginalised communities in Singapore, and deepening the wider conversation around access in the arts, and beyond.
---
Be Our Friend
For more information, please visit https://www.srt.com.sg.
For the latest SRT news and to be the first to find out what shows are coming up next, like us on Facebook and follow us on Instagram. To enjoy benefits like complimentary tickets, click here to become a Friend of SRT.
---

Event Date

27 & 28 Oct 2023
Friday, 27 Oct: 8pm
Saturday, 28 Oct: 5pm
Duration
Approximately 55 mins (no intermission)
Rating
Advisory 16  (Some Mature Content)
Venue
KC Arts Centre - Home Of SRT
Ticket Pricing

Cat 1: $30
Cat 2: $20
Concession tickets: $15
Concession tickets are available for Persons with Disabilities (PWD) and companions.
Please contact SRT's Box Office at boxoffice@srt.com.sg or 6733 8166 for more enquiries and/or ticket purchase at concession rates.
Ticketing T&Cs apply. Find out more here.