Dr. Seuss' The Cat in the Hat
From 18 Oct 2023 | KC Arts Centre - Home of SRT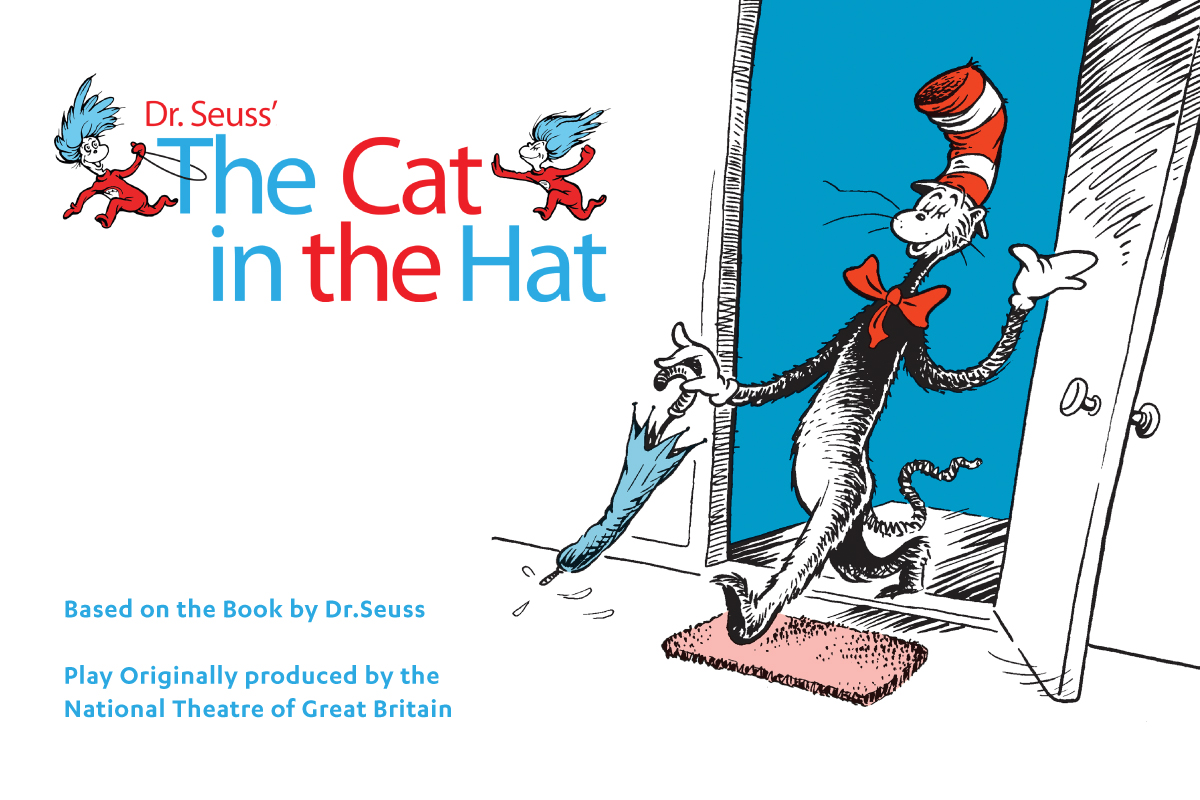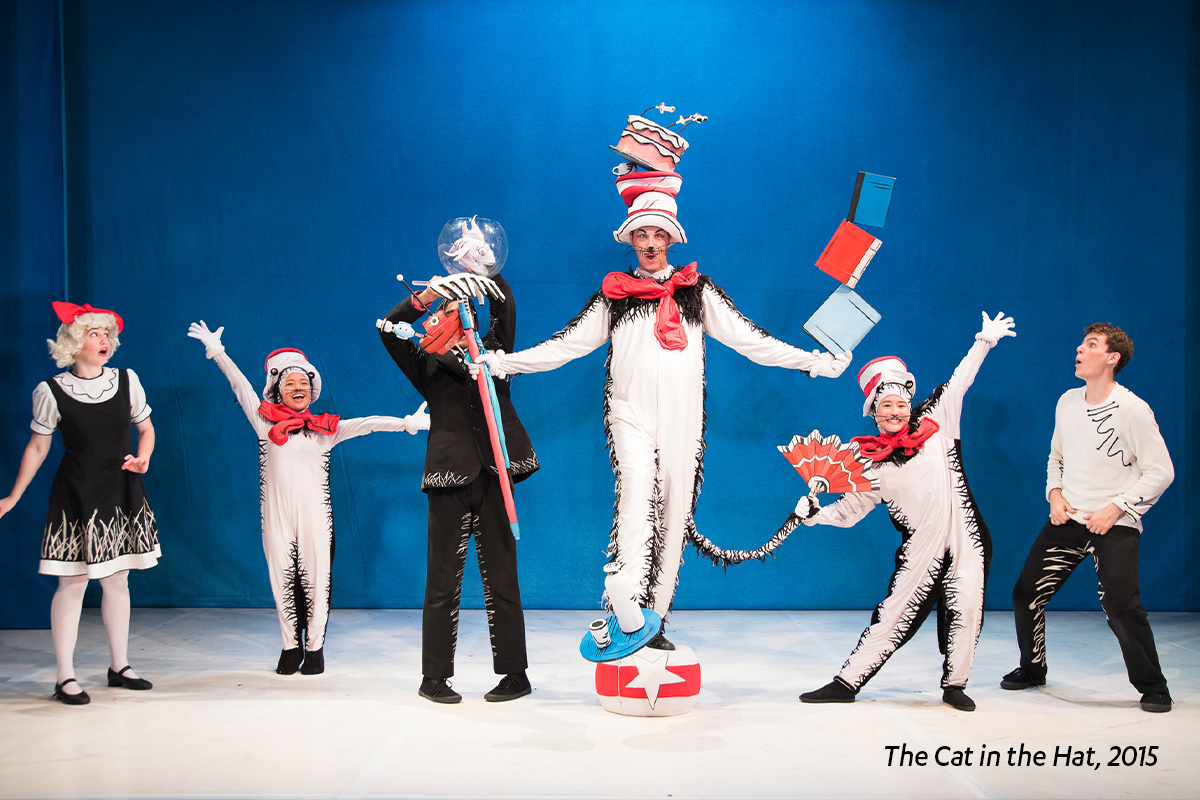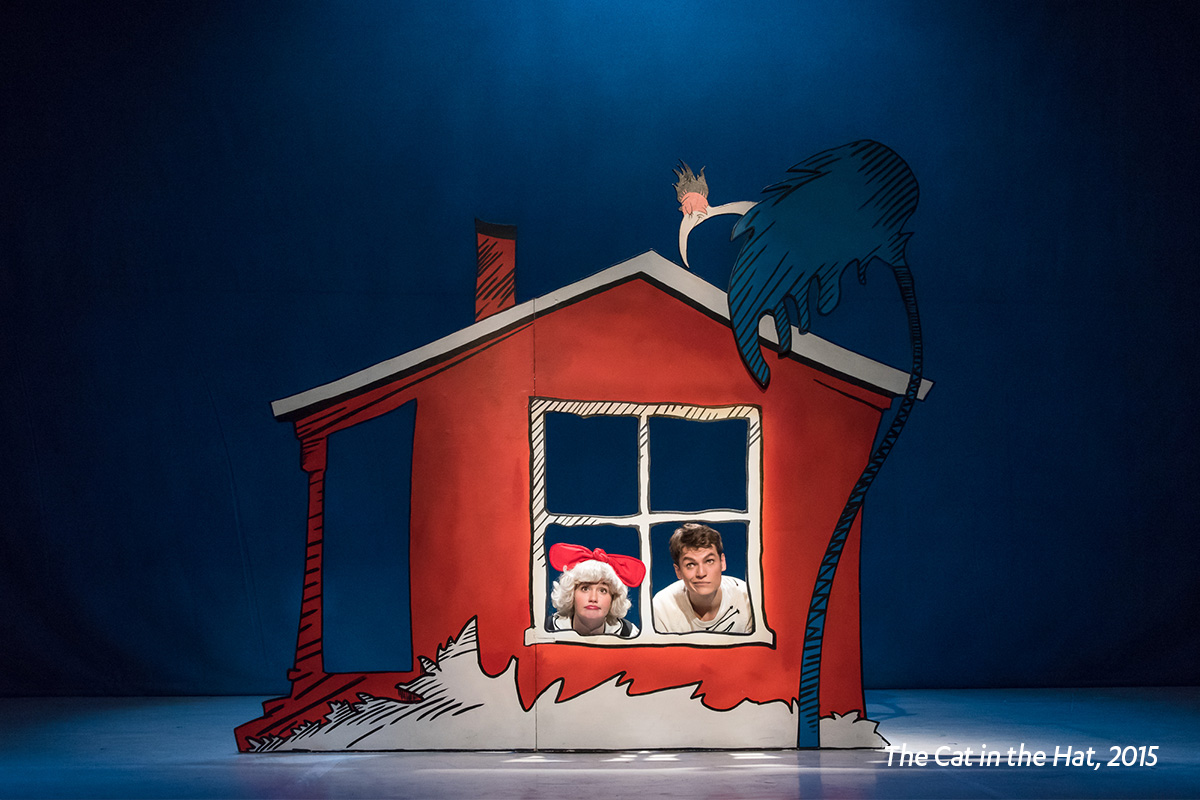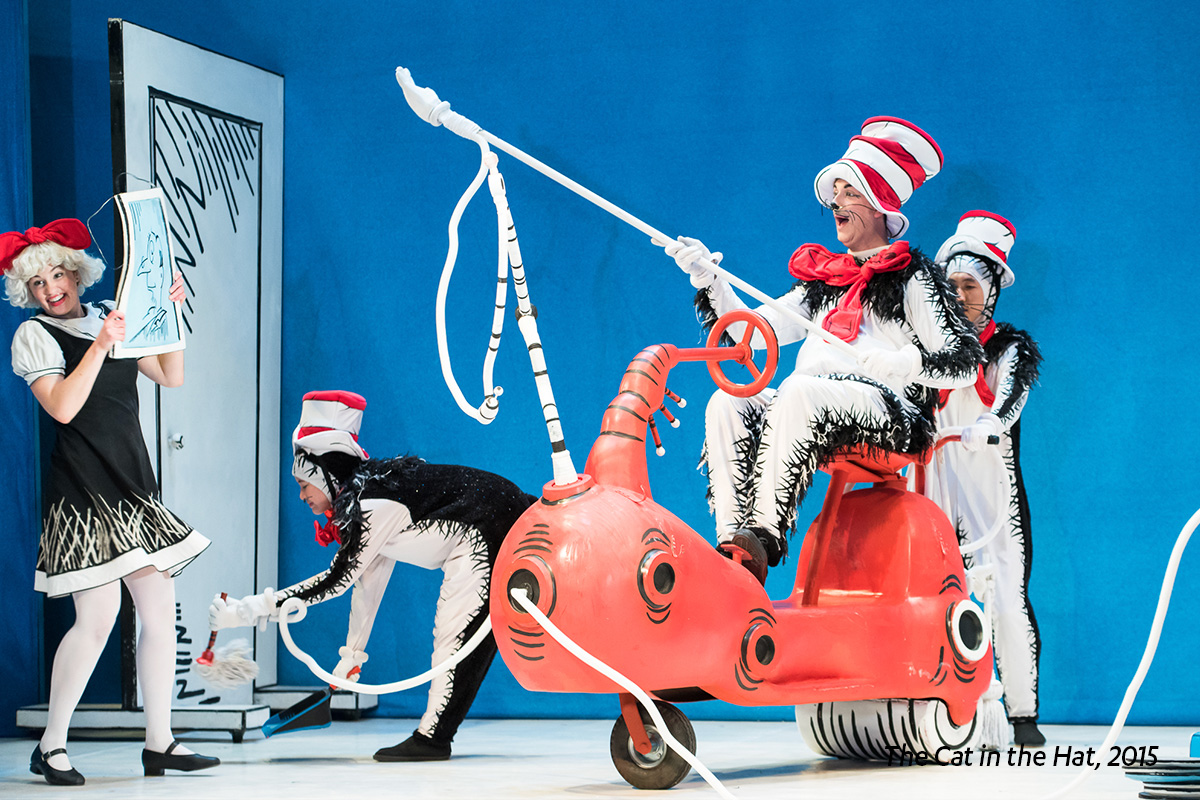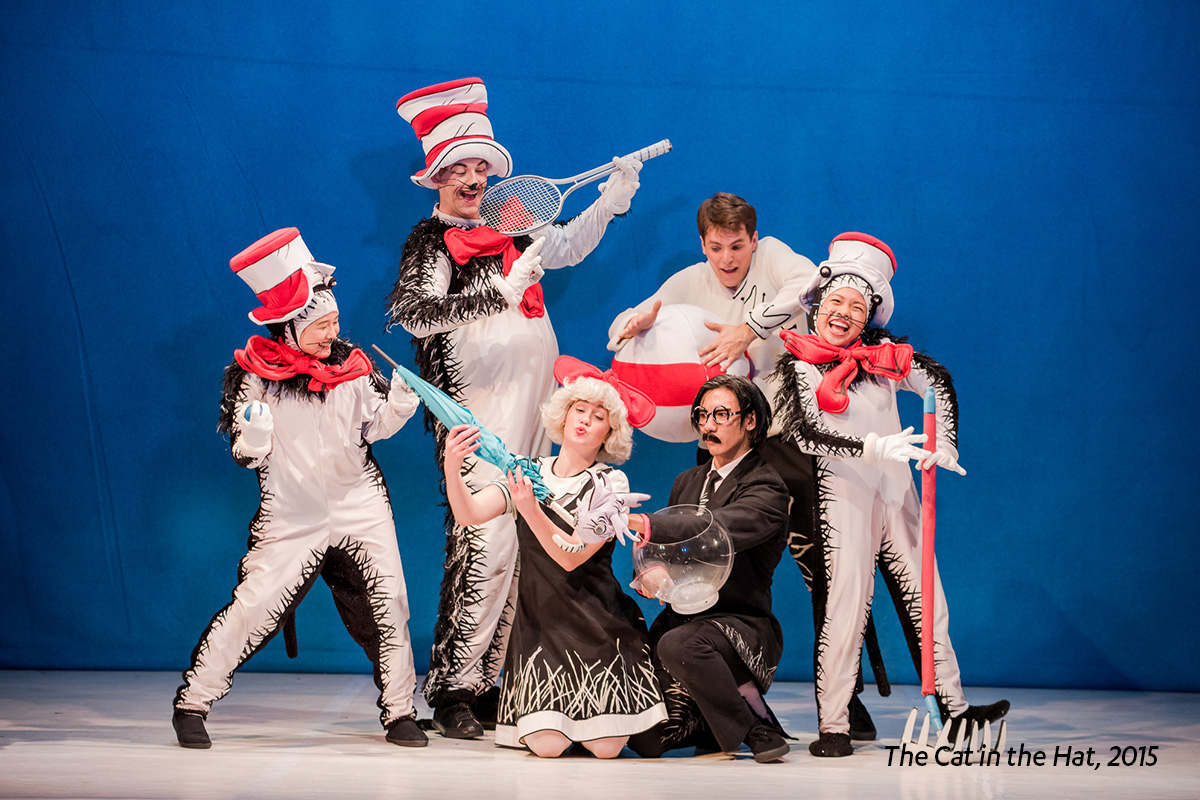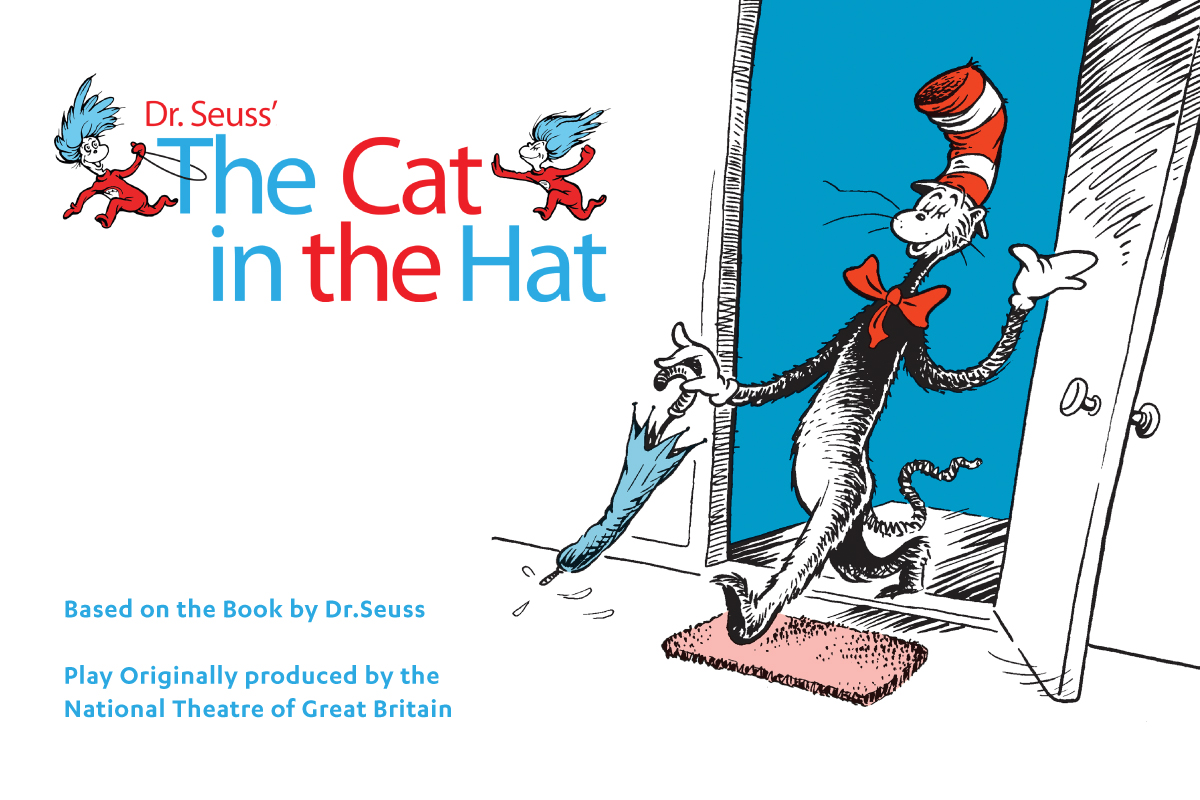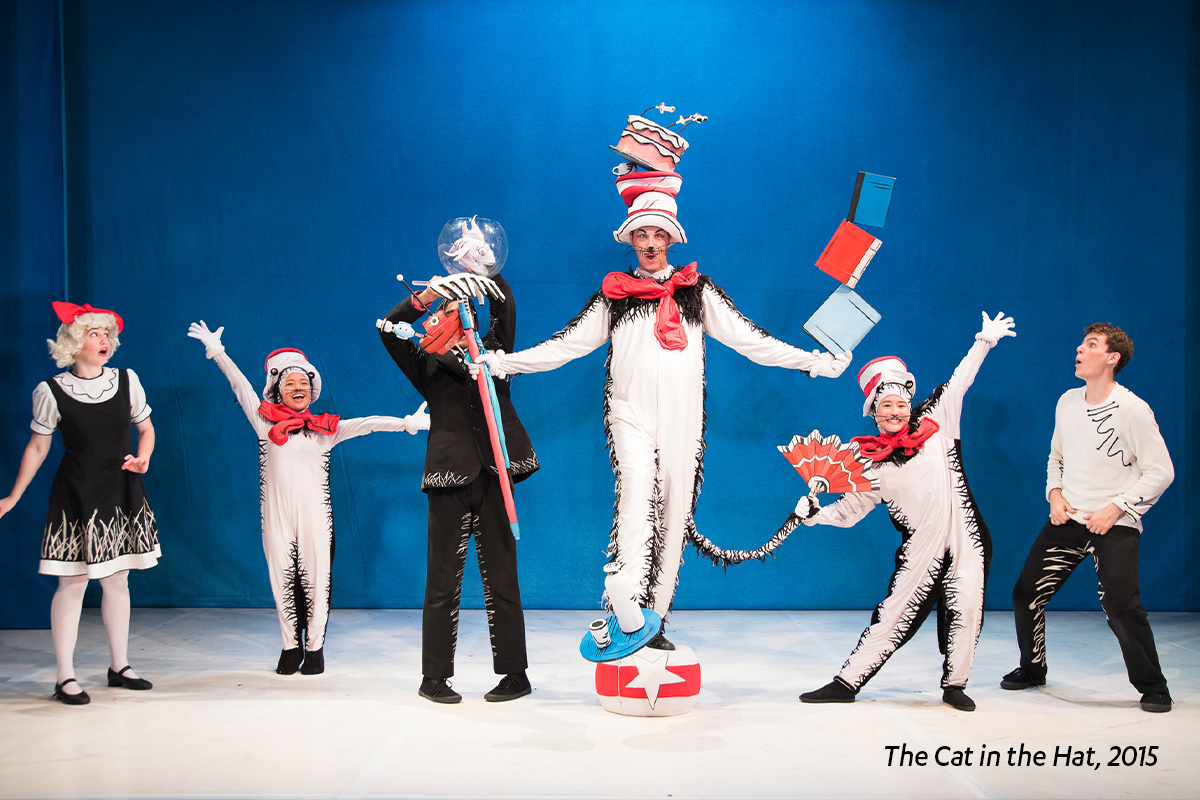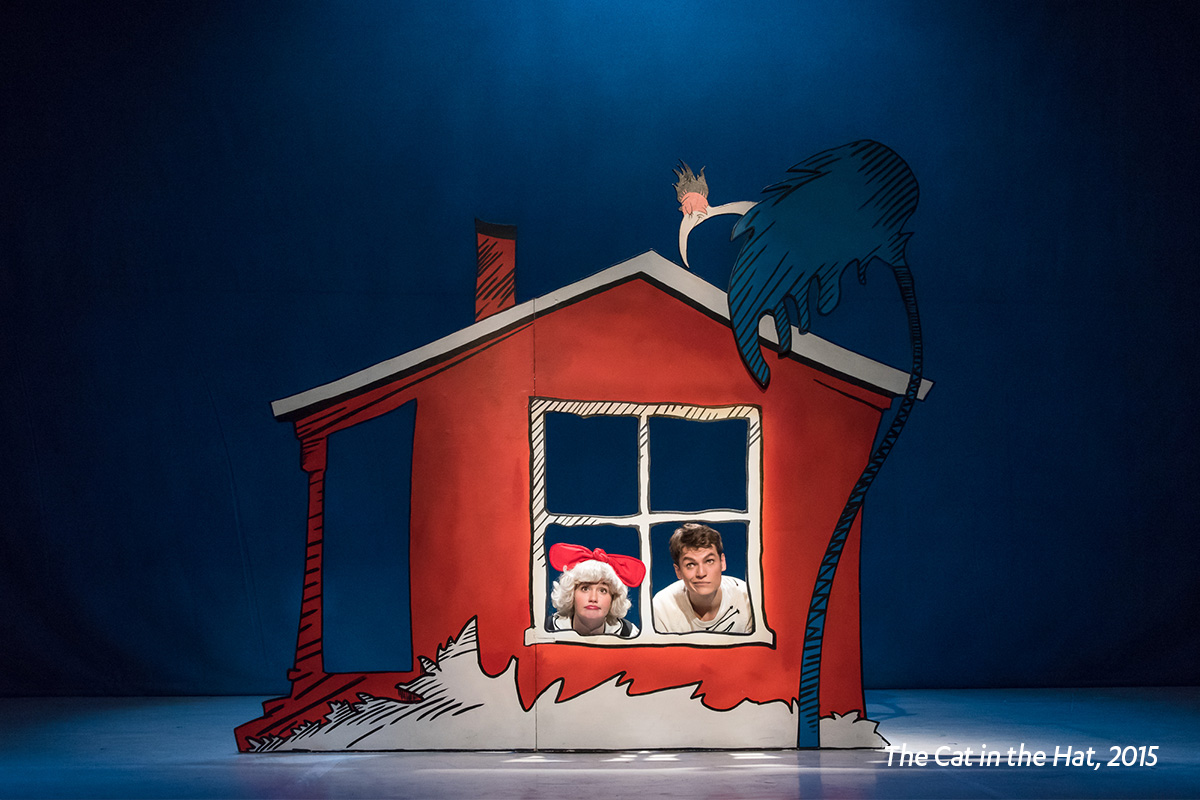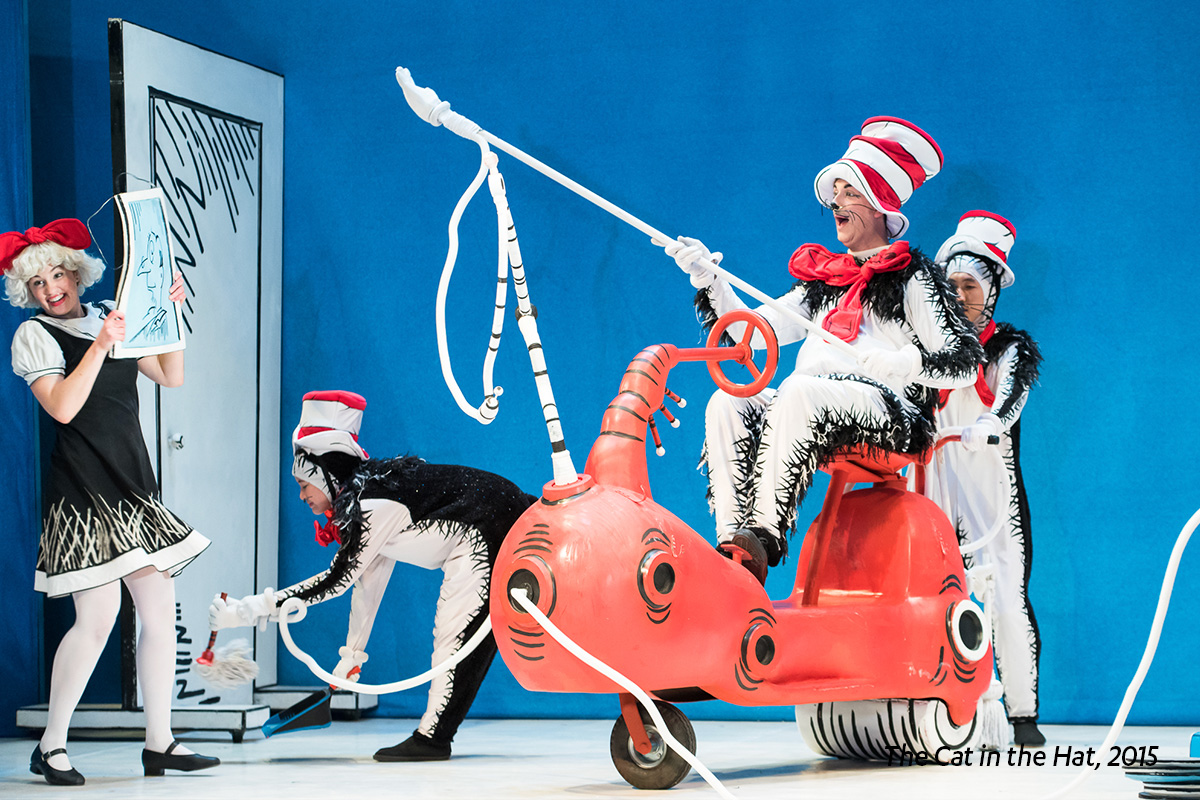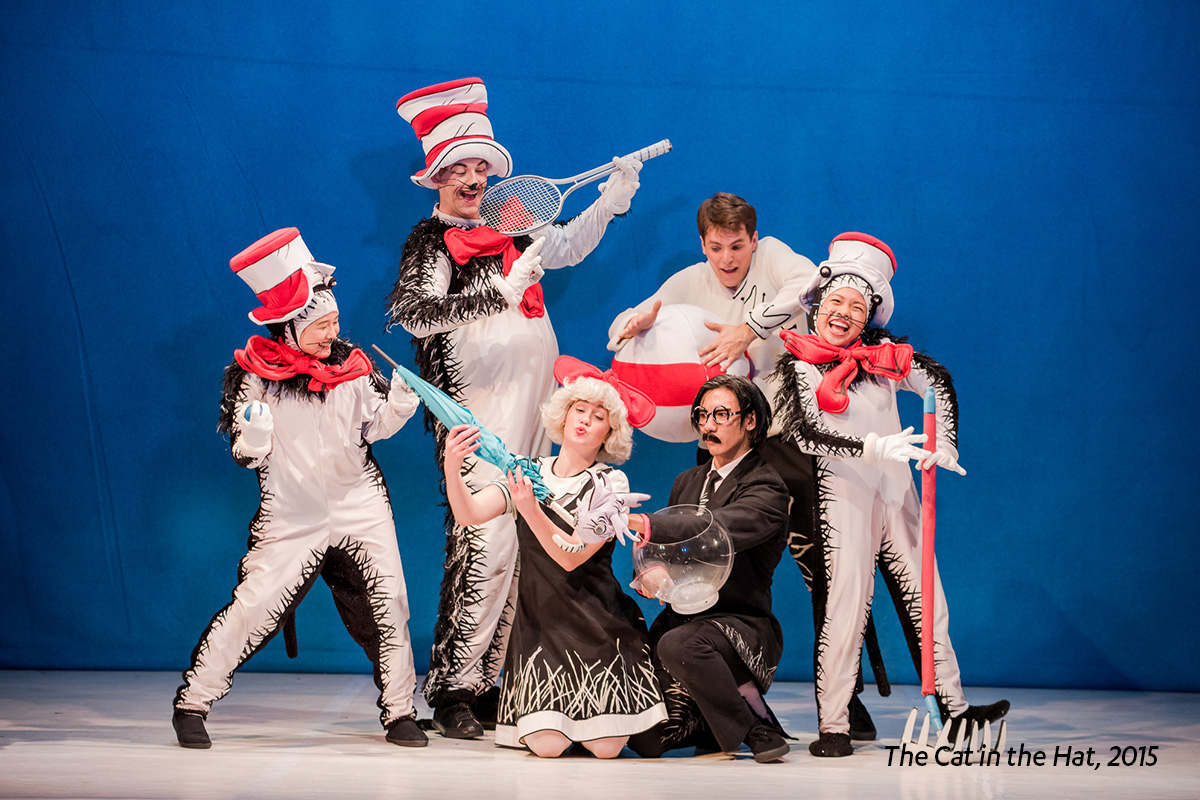 Based on the all-time favourite book by Dr. Seuss, The Cat in the Hat has been developed into a magically witty play by Britain's National Theatre. After the successful staging by SRT's The Little Company in 2012 and 2015, The Cat in the Hat is now back again!

If you have not read any Dr. Seuss lately, you will love this production of The Cat in the Hat. Every Dr. Seuss's story is a lesson in grammar, syntax, scansion, phonics, morality, ethics, tolerance and the human spirit.

Sally and her brother get a surprise visit from the Cat in the Hat. With his endless tricks and crazy ideas, he certainly turned the dull rainy afternoon into one amazing adventure.

Joined by the twin mischief-makers, Thing 1 and Thing 2, The Cat in the Hat promises to be a purr-fect day out for both children and parents alike!
---
Promotions
15% off Family Package  
Group and School Bookings
For group and school bookings, please contact Joanne at 6221 5585 or joanne@srt.com.sg
---
Access Performance
Sunday,19 Nov 2023, 2PM
Relaxed Performance (RP):

A RP is designed to allow patrons a more 'relaxed' theatre environment. Patrons who may benefit from this performance include those on the Autistic spectrum, living with Dementia and patrons with diverse learning and communication needs.
Sunday, 26 Nov 2023, 2PM
Audio Described (AD) :

An Audio Described performance is for patrons who are Blind or Vision Impaired, who require the theatre performance to be described live by a trained Audio Describer. The performance is verbally described and transmitted to the audience members through their own mobile phone device with earphones.

Creative Captioned (CC) :

Creative captioned (CC) performances are designed to cater to patrons who are Deaf / Hard of Hearing. In a CC performance, there will be text projected on or near the stage that transcribes all auditory elements of the show into written English (speech, music, sound cues, etc). Trained captioners will operate their captions live. Colour contrast, placement, and size of the caption text will be considered throughout the process. Advised by our patrons and Venue team, seating for audience members will be allocated to provide an optimal view of the captions during the performance, and the stage itself.

Singapore Sign Language Interpreted Performance (SgSL):

Sign Language Interpreted performances are designed to cater to patrons who are Deaf or Hard of Hearing. In a signed performance, there will be a trained interpreter who will be placed in a visible position on or near the stage. The interpreter will sign all auditory elements of the show using Singapore Sign Language. Advised by The Singapore Association of the Deaf, seating is allocated for each SgSL performance to provide an optimal view to both the show and the interpreter.
Please contact SRT's Box Office at boxoffice@srt.com.sg or 6733 8166 for more enquiries and/or ticket purchase for the Access Performances.
---
Admission Rules
Rating / Age Limit
Infant-in-arm or children below the age of 3 will still require tickets for admission and safety purposes.
For the audience's enjoyment of the show, parent of children who are excessively noisy will be encouraged to bring them out of the theatre until they are ready to come back in. We seek your kind understanding on this matter.
Strictly no admission without a ticket.
Late Seating Advisory:
Please be seated 15 minutes before the performance starts.
Latecomers will be admitted at a suitable time.
Photography / Video Recording Rules
No photography, video and/or audio recording are allowed during the performance.
Additional Information
There is a glass panel in front of Row AA at the Circle seats section.
Left and right balcony seats in the Circle are SINGLE seats in a row.
Balcony BL/1-2 and Balcony BR/1-2 at the Circle seats section are restricted view seats.
Booster Seats
Booster seats are available on a first-come-first-served basis. They are not guaranteed and are not included with the purchase of your ticket. Patrons are welcome to bring their own booster seats.
---
Be Our Friend
For more information, please visit https://www.srt.com.sg.
For the latest SRT news and to be the first to find out what shows are coming up next, like us on Facebook and follow us on Instagram. To enjoy benefits like complimentary tickets, click here to become a Friend of SRT.
---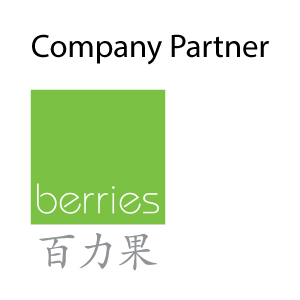 Book Now
Event Date

From 18 Oct 2023
Weekdays : 9.30am & 11:30am
Weekends : 11am & 2pm
Duration
Approximately 45 mins (no intermission)
Recommended age
2-year-olds and above
Venue
KC Arts Centre - Home of SRT
Ticket Pricing

Weekdays:
Cat 1: $30
Cat 2: $27
15% OFF Family Package (4 tickets):
$102 and $91.80 (Cat 1 and 2 respectively)
Weekends and Public Holidays:
Cat 1: $50*
Cat 2: $40
15% OFF Family Package (4 tickets):
$170* and $136 (Cat 1 and 2 respectively)
*Cat 1 tickets include a photo taking opportunity with the cast in costume.
(Applicable for Weekend/ Public Holiday shows only.)
Ticketing T&Cs apply. Find out more here.